Coal mine rejected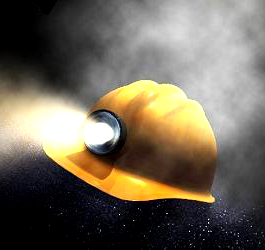 A NSW court has ruled out a new coal mine on climate change grounds.
A landmark ruling in the state's land and environment court has rejected the planned Rocky Hill open-cut coal mine, citing the contribution it would have anthropogenic climate change.
David Morris, the chief executive of the Environmental Defenders Office NSW, said it was a "momentous" decision that could be "profoundly influential" in future fossil fuel approvals.
"It's very difficult to see how any future coal project avoids the judge's finding about this being the wrong time for it," he said.
Chief judge Brian Preston wrote that an open-cut coalmine in the Gloucester Valley "would be in the wrong place at the wrong time".
"Wrong place because an open cut coal mine in this scenic and cultural landscape, proximate to many people's homes and farms, will cause significant planning, amenity, visual and social impacts," he wrote.
"Wrong time because the GHG [greenhouse gas] emissions of the coal mine and its coal product will increase global total concentrations of GHGs at a time when what is now urgently needed, in order to meet generally agreed climate targets, is a rapid and deep decrease in GHG emissions. These dire consequences should be avoided. The project should be refused.
"It matters not that the aggregate of the project's greenhouse gas emissions may represent a small fraction of the global total.
"The global problem of climate change needs to be addressed by multiple local actions to mitigate emissions by sources and remove greenhouse gases by sinks."
The mine's proponents - Gloucester Resources – tried to argue that emissions from the mine would be abated by other emissions reductions schemes.
The judge dismissed this as "speculative and hypothetical".
"There is no evidence before the court of any specific and certain action to 'net out' the GHG emissions of the project," he wrote in his judgment.
"A consent authority cannot rationally approve a development that is likely to have some identified environmental impact on the theoretical possibility that the environmental impact will be mitigated or offset by some unspecified and uncertain action at some unspecified and uncertain time in the future."
Climate Council chief Amanda McKenzie welcomed the decision.
"The NSW Land and Environment court has effectively ruled that coal – just like tobacco and asbestos – is bad for us," Ms McKenzie said.
"I'm thrilled to see the law catching up with the science.
"If I was proposing to build a coal mine right now, I'd be feeling pretty nervous."