Comparison sites criticised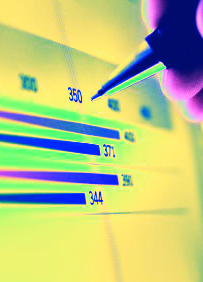 Australia's chief energy policy adviser says energy comparison sites lack transparency, and could inflate prices.
The Australian Energy Market Commission has completed its annual review of retail competition in the energy market.
The authority found that commercial comparator sites like iSelect, Compare the Market and Electricity Wizard are being used more frequently as power prices have increased.
The review said the comparison sites can simplify retailer and plan choices for consumers, but the AEMC warns "the sites lack transparency in how many retailers and offers they compare".
"Some compare as few as four retailers. Consequently, they may recommend a plan that is not the best available in the market, given a customer's circumstances. As the sites charge retailers for the channel-to-market service they provide, these costs are also likely to flow into retail prices."
But the report did find potential electricity savings nationwide.
By state, residents of South Australian can save an average of $832 a year, Victoria $574-$652, South East Queensland $504, New South Wales $365-$411, Australian Capital Territory $273.
Gas savings were listed; Victoria $690-$751, Australian Capital Territory $192, New South Wales $177-$185, South Australia $108-$161, South East Queensland $31-$45.
The rate of switching is highest in Victoria (27 per cent) and south-east Queensland (25 per cent). In New South Wales the switching rate is 19 per cent, South Australia is 16 per cent, and the Australian Capital Territory is 6 per cent.
Despite the benefits, AEMC chairman John Pierce says retail competition "is currently not delivering the expected benefits to consumers" because of confusing discounts and other retail practices.
Mr Pierce noted that consumer confidence and satisfaction have declined significantly in the last year.
"Complex pricing plans, conditional offers, discounts from bases that vary by retailer, and an increasing trend towards discretionary win-back marketing have created consumer confusion and dissatisfaction," the AEMC chairman says.
"Retailer inertia and a lack of transparency have emerged as significant barriers preventing consumers gaining the maximum benefits possible in terms of prices and services."