Costello critiques watchdogs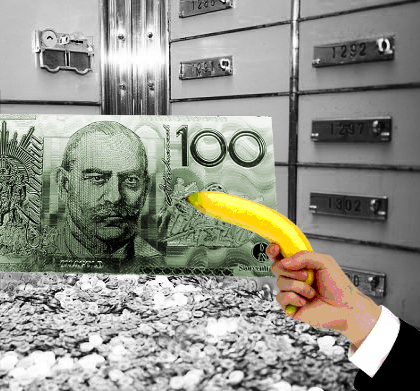 Former federal treasurer Peter Costello has accused Australia's corporate regulators of falling asleep at the wheel.
Mr Costello says regulators including the Australian Securities and Investments Commission (ASIC) allowed the big banks to behave "appallingly".
"It's clear that the people that were responsible for administering the banks probably haven't done their jobs," Mr Costello said.
"We want to know where the regulator was. Where was ASIC when all this was happening?
"I think that's the next step of the royal commission, to actually find out why the regulatory agencies weren't awake at the wheel."
Mr Costello spoke at the release of the full-year results of the Future Fund, which he chairs.
He said the royal commission would be beneficial for consumers, but will also lead to more expensive financial advice and less profitable banks.
"Credit will probably get harder because the obligation on banks to assess the creditworthiness of customers will probably increase, so that will have an effect on the more general economy," Mr Costello said.
The Future Fund beat its own benchmark and delivered a 9.3 per cent return last year, taking its total assets to $146 billion.
The fund was established by Mr Costello when he was treasurer in 2006 to cover the Commonwealth's unfunded superannuation liabilities in the future.
Last year, it raised its risk exposure in the hope of garnering greater returns, and while the strategy appears to have paid off, Mr Costello said it was important to balance the returns with risks.
"[The fund] slightly increased the level of risk to balance the positive near term risks with the longer term risks," he explained.
"The short-term outlook is for a continuing period of sustained synchronised growth. But over the medium to longer term, a number of risks remain and continue to evolve."
While the gap between the Future Fund's assets and the Commonwealth's unfunded liabilities has expanded, Mr Costello said if the Government sticks to the plan not to drawn down on the fund until 2026, the gap should eventually be closed and liabilities covered.