CSIRO questions carbon stats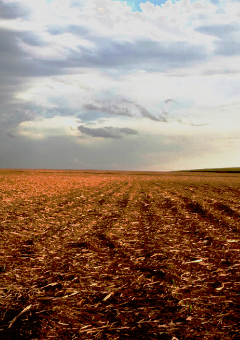 CSIRO has raised concerns that Australia is overstating its emissions reductions.
The emissions reduction fund was introduced by the Abbott government in 2014 after it abolished Labor's 'carbon tax', and is set to receive a federal budget cash injection of up to $1 billion over three years.
The $2.55 billion aspect of the government's Direct Action plan pays polluters to reduce carbon emissions.
Close to half the carbon abatement pledged under the fund – around 95 million tonnes – comes in the form of farming projects that use native revegetation methods.
Revegetation of this kind involves limiting cattle grazing and managing feral animals to allow native plants to regrow.
The plants draw carbon dioxide from the atmosphere and store it as carbon.
The scheme requires the amount of carbon sequestered through revegetation projects to be additional to what would have occurred otherwise.
But an expert committee from the CSIRO and the NSW Department of Primary Industries examining the performance of revegetation has cast doubt on whether the emission reductions claimed are genuine.
They say the growth of shrubs onto grassland - an indicator of revegetation - may not be attributable to the projects being funded.
Other factors like an increased concentration of carbon dioxide in the atmosphere or larger climatic shifts could have led to the revegetation too.
The experts say they have evidence that "raises questions over whether the … [emissions reduction fund] projects result in entirely additional carbon abatement".
The agencies also noted that the carbon accounting model for measuring abatement lacks "underpinning research" to support its predictions.
The CSIRO and the NSW DPI expressed "particular concern" about the reliance on "subjective assessments by project proponents".
The Department of the Environment and Energy says its own review committee had considered issues raised in the submissions.
It said carbon credit claims are "subject to an assessment process and robust auditing regime overseen by the Clean Energy Regulator".
Members of the Liberal party who are concerned about backlash over climate inaction are reportedly pushing for more money for the emissions reduction fund.
Environment Minister Melissa Price has suggested that the scope of the fund may be widened to include threatened species management.