Dam spill taken to UK court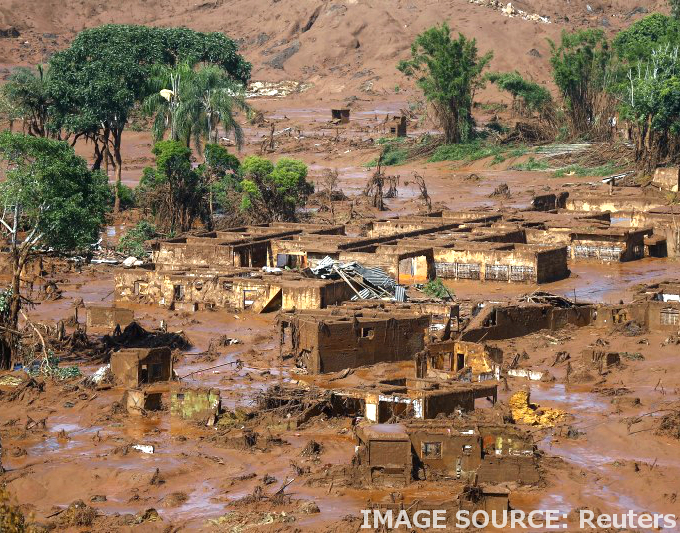 BHP Billiton is being sued for about £5 billion (AU$9.06 billion) by Brazilian victims of the Samarco dam collapse.
The class action case was filed in a UK court this week on behalf of 240,000 individuals, 24 municipal governments, 11,000 businesses, a Catholic archdiocese and the Krenak indigenous community.
Nineteen people where killed when toxic waters from a failed tailings dam surged through the village of Bento Rodrigues on 5 November 2015.
Hundreds of homes were levelled, fisheries were devastated, forests contaminated and hundreds of thousands of residents were left without drinking water.
The company is alleged to have accurately predicted the risk of the dam failing six months before the spill.
Senior executives of the dam operator Samarco Mineração have already been charged with homicide and its parent companies – Vale and BHP Billiton – have been battling environment damage claims.
The plaintiffs in the UK case believe they have more chance of fair and speedy compensation in Britain than in their home country, where courts often take years to reach a judgement and tend to offer compensation far short of the damages incurred.
If jurisdiction in the UK is accepted, the lawsuit should raise the international profile of the case.
Tom Goodhead from the SPG Law firm running the class action says many plaintiffs suffered catastrophic losses but received almost no compensation after three years.
"Brazil's courts are cripplingly slow," he said.
"The main purpose of filing this case in the UK is to move at greater speed and to seek a greater amount. People have been let down by the politicians and the courts. We tell them there is no guarantee of winning, but we will put up a proper fight on their behalf."