Domestic reserves to wait overseas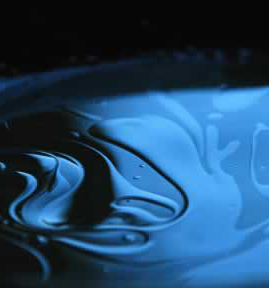 The Federal Government has come up with a plan to boost domestic fuel reserves by buying and storing fuel overseas.
In 2001, the International Energy Agency (IEA) obtained agreement from all 30 of its members, including Australia, to have a strategic petroleum reserve equal to 90 days of the previous year's net oil imports for their respective countries.
Australia has failed at this lately, and typically has less than 30 days' supply. At the end of February 2020, there was 25 days' worth of car petrol stored domestically, 56 of LPG, 20 of diesel, 143 of aviation gasoline and 22 days of turbine fuel.
The reservation policy is intended to protect nations in the event that global fuel supplies lines are cut by conflict or catastrophe.
But Australia's plan is to hold its fuel reserves in the United States – one of the nations most likely to be involved in whatever global conflict the policy aims to avoid.
Federal Energy Minister Angus Taylor says Australia will take advantage of low fuel prices to build a "strategic fuel reserve" in the United States.
"We have full storages here in Australia, but in time we are exploring opportunities with the industry to establish local storage," he said.
"Now is the time to buy fuel, and we are doing that."
Opposition Leader Anthony Albanese said the $94 million plan will not change Australia's vulnerability to international fuel supply disruptions.
"This has been pointed out to the Government for a long period of time," Mr Albanese said.
"The Government has dismissed the issue, and what we need to do is to actually build a capacity here for a refining capacity, or rebuild, because the Government, currently, is in breach of its obligations.
"The United States isn't New Zealand. I mean, it's not next door.
"If there's the sort of international conflict or issues that provide disruption to sea lanes, that may well occur at some stage in the future, then that is why nation states need to have this fuel capacity.
"It's an issue of national security — having something in the United States doesn't provide for our national interest to be protected in the way that it should."
The Maritime Union of Australia (MUA) wants the Government to develop its own storage capability.
"More than 90 per cent of our liquid fuel comes from overseas … yet without fuel, our economy would grind to a halt," a union spokesperson said.
"The Morrison Government should take advantage of the unprecedented collapse in oil prices to build our own domestic fuel stockpile.
"The Government should also commence the process of developing a strategic fleet that includes Australian-owned oil tankers, ensuring supplies can keep flowing during times of crisis."