Drought loans re-jigged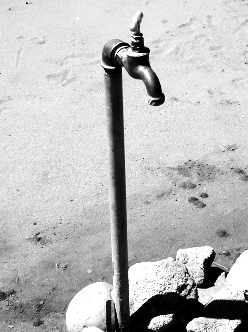 The Federal Government is unveiling a reformed $500 million drought stimulus package.
The scheme will see farmers and regional businesses offered super-cheap loans, as well as an overhaul the Regional Investment Corporation's (RIC) funding rules.
Reports say loans of up to $2 million will be offered to farmers under a reconfigured 10-year payback schedule, with the first two years at no interest and no repayment, followed by three years interest-only and then another five years to pay loans back.
The loans will allow farmers to feed, water, freight and stock their businesses, or any other measure to keep their operations going.
Loans of up to $500,000 will be offered to businesses that support or supply farmers in drought-stricken areas under the same interest and repayment arrangements.
The Government says most of the cost of the new measure will be "off-budget".
Reports say the government is also extending the Drought Communities Program to offer an additional six drought-affected councils $1 million, and an additional $1 million to the 122 councils that have already received funding under the program.
This is in addition to $50 million in discretionary spending for councils that do not meet the funding criteria of the Drought Communities Program.
The criteria includes a requirement for 17 per cent of all employment in the local government area to be directly linked to agriculture.
It is the second time Prime Minister Scott Morrison has extended the program in less than two months.
Drought Minister David Littleproud says the federal funding will not be contingent on state governments matching it, but he encouraged them to do so.
"This would be a real opportunity, a game changer for them to give a stimulus that would really piggy back off the stimulus that we're about to put in to these communities," Mr Littleproud said.