Federal offices dropped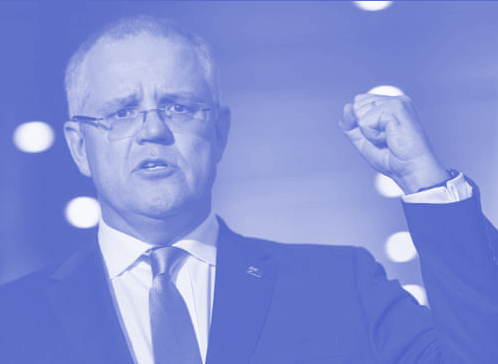 The Prime Minister has announced a major shake-up of the public service – reducing 18 departments down to 14.
Prime Minster Scott Morrison says he wants to reduce congestion in the bureaucracy by breaking up old agencies and creating four new departments from February 1, 2020.
The Department of Environment and Energy will be broken up, with environment moving into the new department of Agriculture, Water and Environment.
Energy will be part of the new Department of Industry, Science and Resources.
The Department of Communications and Arts will become part of the new Department of Infrastructure, Transport, Regional Development and Communications.
The Department of Education and Training will be merged with the Department of Employment, Skills, Small and Family Business to create the Department of Education Skills and Employment.
Services Australia - the new name for the Department of Human Services as of May - will become a new executive agency in the Department of Social Services.
Ministerial portfolios will remain the same, but five departmental secretaries are out.
Department of Employment boss Kerri Hartland, Department of Human Services head Renee Leon, Department of Communications and the Arts boss Mike Mrdak, Department of Agriculture chief Daryl Quinlivan and Department of Industry head Dr Heather Smith will all be sacked in February.
David Fredericks from the Department of Environment and Energy will become secretary of the Department of Industry, Science, Energy and Resources.
Former Immigration Department boss Andrew Metcalfe returns to the Australian Public Service to become secretary of the new Department of Agriculture, Water and Environment.
The Government is expected to respond to the Thodey Review next week, after receiving it in September, with further changes on the horizon.
There are no details yet of the cost of the overhaul, but it is expected to be significant. Several departments will need to scrap and replace letterheads, insignias, uniforms, caps, promotional material, videos and other paraphernalia throughout Australia and overseas.
A rebrand of just one agency – ASIC – in 2017, cost $100,000 for a new font and some small branding tweaks.
A 2013 rebrand of the former Department of Immigration and Border Protection cost taxpayers $195,000 just for new signage.
In 2009, the Australian Customs Service became the Australian Customs and Border Protection Service, at a reported cost of around $10 million.
At the time, NSW MP Scott Morrison complained that the government was changing the "shopfront but it does nothing about the shop".
"The bill is an empty gesture," he said, describing the rebrand as a poll-driven measure "designed to kick up dust on an issue without actually doing something".
In 2007, the cost of adding the word "citizenship" and subtracting "multicultural affairs" to staff uniforms was $500,000, according to reports at the time. In that same rebrand, adding a new slogan to department coffee mugs costs $26,700.
The new departments and their leaders are as follows:
Department of Agriculture, Water and the Environment - Andrew Metcalfe
Attorney-General's Department - Chris Moraitis
Department of Defence - Greg Moriarty
Department of Education, Skills and Employment - Michelle Bruniges
Department of Finance - Rosemary Huxtable
Department of Foreign Affairs and Trade - Frances Adamson
Department of Health - Glenys Beauchamp
Department of Home Affairs - Michael Pezzullo
Department of Industry, Science, Energy and Resources - David Fredericks
Department of Infrastructure, Transport, Regional Development and Communications - Simon Atkinson
Department of the Prime Minister and Cabinet - Philip Gaetjens
Department of Social Services - Kathryn Campbell
Department of the Treasury - Steven Kennedy
Department of Veterans' Affairs - Liz Cosson