Feds ignore mortgage call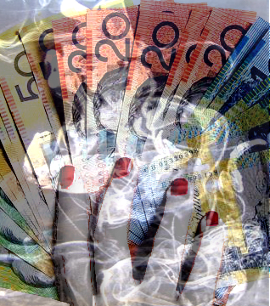 The Federal Government appears to have backed away from a banking royal commission's recommendation on mortgage commissions.
The banking royal commission called for commissions in the mortgage broking industry to be abolished and replaced with upfront fees paid by the borrower, rather than the bank.
The Government this week announced brokers will be allowed to keep both upfront and trailing commissions for the next three years at least.
The decision was made despite the fact that loans arranged by brokers tend to be larger and take longer to pay down.
They also cost more than loans arranged directly with banks or other providers, leading to significant concern from consumer groups.
With the bank pays commission, it creates an incentive for brokers to direct clients to the bank with the highest commission.
There is also an incentive to encourage clients to borrow as much as possible, but it will maximise the brokers' commission.
Research by investment bank UBS has shown that up to a third of mortgages are based on inaccurate information to help the borrower get a bigger loan.
UBS says loans arranged through brokers have a higher rate of this misrepresentation.
Mortgage brokers have welcomed the move.