Flood condemns 'lost decade'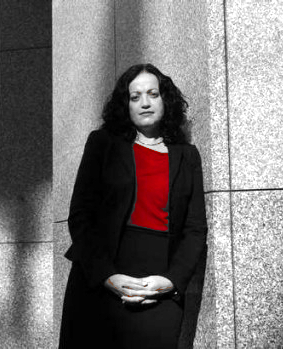 Nadine Flood has slammed politicians over a predicted "lost decade" of pay increases for public servants.
Ms Flood is resigning from her role as national secretary of the Community and Public Sector Union (CPSU).
On her way out, she has blasted the Coalition's "hostile" approach to enterprise bargaining since 2013.
The outgoing union leader says she is "absolutely gutted and furious".
With a number of new public sector enterprise agreements locking in terms for a further three years from 2019, she says the government will have done no positive bargaining for a decade.
"What [union] members and delegates did means that hundreds of thousands of public servants have held onto rights and conditions that were absolutely under threat from the Abbott and Turnbull Governments' bargaining policies," Ms Flood told the Canberra Times.
"[But] the government thinks the best approach to its workforce is to try and starve them out with a three-year pay [freeze].
"It's just wrong."
She also said much more can done to improve conditions for women in the public service.
"In the public service right now, there are really exciting possibilities with technological advancement to provide better services to citizens, better engagement with the community, and high-quality service delivery to people with complex needs," Ms Flood said.
"[But] what we are seeing ... is a massive level of contracting, outsourcing and use of consultants, while service delivery jobs are being outsourced to low-wage labour hire with minimal training and no job security."
She also lamented recent High Court decision, which found public servants could be sacked for political comments.
The former union leader said the decision is just part of a pattern that threatened public servants' participation in democracy, Ms Flood said.