FSC backs bigger super switch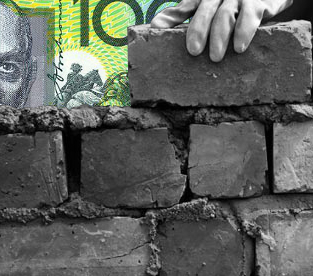 The Financial Services Council (FSC) says having fewer, larger superannuation funds would drive down fees.
The FSC made the claim amid hot discussion about the future of superannuation funds' mergers and consolidation.
The FSC referred to research from actuarial consultancy Rice Warner in its submission to the Senate Economics Inquiry into the Superannuation Legislation Amendment (Trustee Governance) Bill.
FSC acting chief executive Andrew Bragg says the report shows increasing scale in super through mergers and raising competitive tensions would reduce fees.
It shows more strong support from the FSC for the Government's planned legislation, which would impose a minimum of three independent directors on superannuation fund boards and would open up the default funds under modern awards regime to all eligible MySuper funds.
The Rice Warner research for the FSC backs the idea that larger super funds with a minimum fund size of $5 billion would lead to an average of 0.95 per cent in fees. That figure is 0.15 per cent less than the current average of 1.1 per cent.
Bragg said that if the minimum size of a superannuation fund was set at $20 billion, average industry fees could fall by as much as 0.25 per cent, down to 0.85 per cent.
Rice Warner researchers calculated that an average 20-year-old woman with membership in a small, inefficient fund (managing less than $1 billion) would be about $55,000 better off at retirement if the fund merged with a larger, more efficient operator.
"Fees have been reduced with the introduction of the new MySuper default funds, but Australians will be much better off in retirement with a more competitive superannuation system," Bragg said.
"More reform is needed for super to meet its purpose. If we get the market structure right, super can alleviate increasing pension and aging costs through higher retirement savings."