Google staff stage walk-out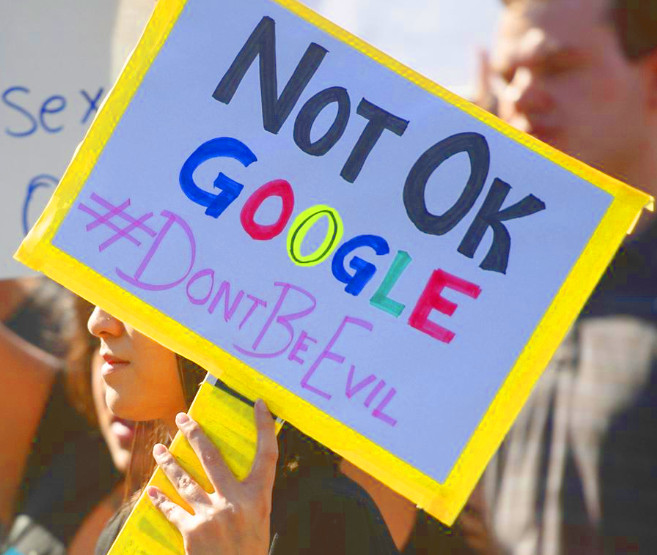 Google employees around the world have walked off the job in protest at the treatment of sexual misconduct by executives.
Employees took to the streets from offices in New York, San Francisco, Tokyo, Singapore, Toronto, London, Zurich and Dublin as part of the "Walkout For Real Change".
The movement comes in the wake of a New York Times story detailing allegations of sexual misconduct against the creator of the Android software, Andy Rubin.
Mr Rubin reportedly received $US90 million severance package in 2014 despite Google having concluded that sexual misconduct allegations against him were credible.
Mr Rubin has denied the allegations.
About 1,000 Google workers in San Francisco gathered to chant: "Women's rights are workers' rights!"
In New York City, workers left Google offices and silently walked around the block for about 10 minutes.
"This is Google. We solve the toughest problems here," Thomas Kneeland, a software engineer told reporters.
"We all know that the status quo is unacceptable, and if there is any company who can solve this, I think it is Google."
The protesters are calling for an end to forced arbitration in cases of harassment and discrimination, and they also want Google to commit to ending pay inequity and a clearer process for reporting complaints.