ICAC cuts amid broad support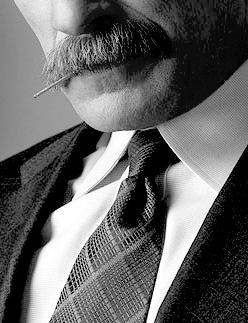 The News South Wales ICAC is cutting staff, while public support for anti-corruption courts grows.
The NSW Independent Commission Against Corruption (ICAC) will reduce its staff budget by approximately 9.5 per cent for the next financial year.
It says $1.3 million in state budget cuts have forced it to cut 21 of its 124 positions.
ICAC commissioner Megan Latham has written to the relevant union - the Public Service Association (PSA) – to warn of the cuts.
She said the axe would swing by the end of July.
It comes after ICAC inspector David Levine called for an end to the corruption watchdog's public hearings, which he says often trash the reputations of those involved.
A bitter public feud erupted between Mr Levine and Ms Latham after his review of the handling of the Margaret Cunneen case.
Now, it is understood that the watchdog will receive only its regular funding of $24 million, not the supplementary funds the State Government typically puts in.
Concerns have been raised by former investigators about the impact on the ICAC's ability to conduct investigations.
PSA spokesperson Steve Turner has told the ABC that ICAC needs the money.
"ICAC's needed supplementary funding over the past five years because of the investigations it's had to carry out," Mr Turner said.
"We've seen them look into McDonald and Obeid, we've seen them look into the mining industry and five ministers in this current government.
"There's no obvious sign that the investigations and the work of ICAC is going to decline in coming times."
Meanwhile, a large proportion of Australians would like to see more anti-corruption activity.
Over 80 per cent of respondents to the ABC's Vote Compass say they want a corruption watchdog similar to the New South Wales Independent Commission Against Corruption (ICAC) but to operate on the federal level.
Both the LNP and Labor have no interest in the idea, saying appropriate safeguards already exist.
Given that almost all states and territories have such a court, but there is none with the jurisdiction to haul in federal politicians, the gap in policing is clear.
It is also one of the Greens' central policies, though others have argued their interest is largely superficial.
Anthony Whealy QC, the chair of Transparency International in Australia, told reporters that Australians want action.
"So far neither the Government or the Opposition have placed it on their agenda, he said.
"The public become very sceptical about why it is that politicians don't want to have a federal anti-corruption agency ... They say; 'Well, why are they pushing this aside, surely it's a good reason, what are they hiding'."