Insider aids big sub deal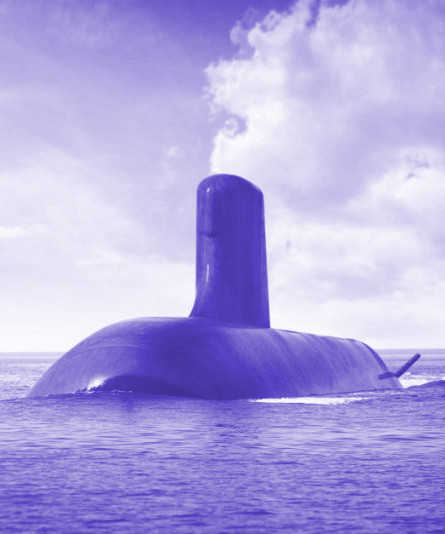 Reports say a close ally of PM Scott Morrison helped finalise Australia $50 billion submarine deal.
The contract for the $50 billion Future Submarine program has been signed by France and Australia.
The deal comes after months of fierce negotiations and the intervention of a high-powered lobbyist.
'ECG Advisory Solutions' is a lobbying firm founded by former Liberal party candidate David Gazard, who was chief of staff to former New South Wales Liberal leader John Brogden.
Mr Gazard has known Mr Morrison since at least the time he was the Liberal Party's State Director for the 2003 election.
Mr Gazard was also hired by the French state-owned shipbuilder Naval Group (formerly known as DCNS) to help improve a rocky relationship with Australia's Defence department.
Naval Group has confirmed the arrangement but will not disclose how much Mr Gazard's lobbying services cost.
Prime Minister Scott Morrison discussed progress on the crucial Strategic Partnering Agreement (SPA) with French President Emmanuel Macron at the G20 summit last year.
After the talks, he told reporters the issue would be elevated "back up to leader-level to ensure it's finalised in the near term".
Reports say Mr Gazard helped the French company secure the $50 billion deal with the Australian Government, which has since been described as the "contract of the century".
The first of 12 new submarines, known as the "Attack Class", should begin operational service in the mid-2030s.
Reports also say the SPA to be signed this week includes provision that would force Australia to pay millions of dollars in compensation to France if the future submarine program is terminated.
The Defence Department says that, in line with other major defence contracts, the SPA includes "provisions to manage termination on a fair and equitable basis, depending on the circumstances leading to termination".