Jail term for market manipulator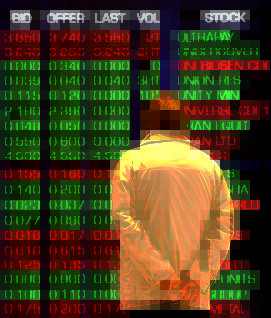 Share-trader Nigel Heath of New South Wales has been jailed on two market manipulation charges.
Mr Heath was sentenced to two years and three months imprisonment following an ASIC investigation into his dodgy dealings.
The charges against Mr Heath related to his trading in shares and contracts for difference (CFDs) in four resource companies between 16 February 2012 and 11 October 2013.
Over these 20 months Mr Heath traded through nine separate share trading and CFD trading accounts.
He carried out 138 transactions involving financial products relating to Petsec Energy Limited (PSA), which artificially increased the price for trading in PSA shares on the ASX.
While the average value of the 138 transactions was $496, each transaction increased the PSA share price by between 4 per cent and 11.5 per cent, and increased the value of Mr Heath's shareholding in PSA by between $15,878 and $46,928.
In the same time period, Mr Heath also caused 30 simultaneous buy and sell transactions involving shares and CFDs relating to PSA, Leyshon Resources Limited, Malagasy Minerals Limited and Orca Energy Ltd.
These transactions artificially increased the price for trading in those shares on the ASX as well.
These trades, commonly referred to as 'matched trades', caused an increase to the price of shares traded on the ASX of between 3.1 per cent and 6.9 per cent.