Live exporter offloads ship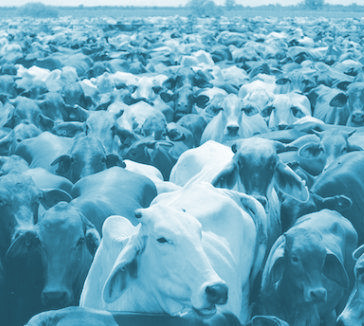 Australia's largest live export company Wellard is selling a ship to help shore up its finances.
Wellard is selling the Ocean Swagman, which has a capacity of 7,000 cattle or 26,000 sheep, to Heytesbury Cattle Company for $US22 million ($31.2 million).
The sale is part of Wellard's plans to restructure, reduce debts, and try to correct its poor financial performance.
The Ocean Swagman was purpose-built for a cost of $40 million in 2010, and will continue to be chartered by Wellards until March 2021, with an option to extend for another four years.
Wellard executive chairman John Klepac says the money from the sale of the Ocean Swagman will primarily be used to pay down debt.
"Heytesbury's purchase of the Ocean Swagman provides an attractive opportunity for Wellard to realise the equity value in the ship, while retaining continued use of the vessel for chartering or exporting opportunities," Mr Klepac said.
"Heytesbury has a deep understanding of the business, and we look forward to continuing our very productive working relationship.
"The sale of the Ocean Swagman and the ongoing cooperation of [a group of our major creditors] … will make additional restructure initiatives more attractive to investors."
Heytesbury, which runs around 160,000 head of cattle in the Northern Territory and Western Australia, has been buying chunks of Wellard since early 2017, and now owns 11.42 per cent of the company.
Farming and live export lobbies say despite the financial woes of the sector's biggest player, the local cattle export industry is strong.
"The trade's good, it's solid, Indonesia will import the best part of 500,000 cattle this year, so demand is still there and strong," President of the Queensland Livestock Exporters' Association Greg Pankhurst said.