Media giants to merge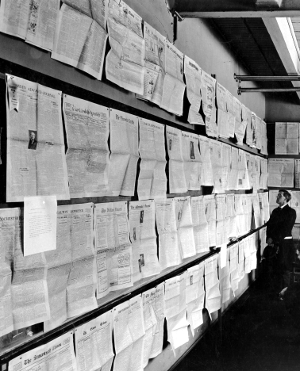 Fairfax and Nine have announced a $4 billion merger that is being seen a blow to the standards of Australian media.
Nine will hold 51.1 per cent of the merged company's shares, placing Nine chief executive and chairman Hugh Marks and former federal treasurer Peter Costello at the head of the combined Nine firm.
Fairfax will provide three of the board's six directors.
The deal pushes together Nine's free-to-air television network, digital ad sites including Domain, streaming services Stan and 9Now, with Fairfax's newspapers, online publications, and Macquarie Media radio interests.
Fairfax's directors have unanimously backed the deal.
"The structure of the proposed transaction provides an exciting opportunity for our shareholders to maintain their exposure to Fairfax's growing businesses whilst also participating in the combination benefits with Nine," Fairfax's chairman Nick Falloon said in a statement.
The deal comes after the Federal Government's repeal of laws safeguarding diversity.
The old laws prevented any single company from owning all three traditional outlets - television, radio and newspapers.
The Media Entertainment and Arts Alliance journalists' union wants the ACCC to reject the merger.
For decades, Fairfax journalists have worked under a formal charter of editorial independence meant to free them from commercial pressure imposed by advertisers.
Nine has no such charter, but CEO Hugh Marks says the new media company may look at adopting it.
Former prime minister Paul Keating says quality journalism will suffer.
"Channel Nine, for over half a century has never other than displayed the opportunism and ethics of an alley cat," he wrote in an op-ed this week.
"Through various changes of ownership, no one has lanced the carbuncle at the centre of Nine's approach to news management.
"And, as sure as night follows day, that pus will inevitably leak into Fairfax."