Minerals Council wants green reform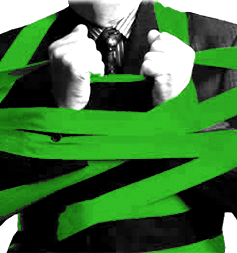 The peak mining lobby says Australia's resources sector is becoming too over-regulated to invest in.
The Minerals Council of Australia has called for the scrapping of what it sees as duplicated environmental laws.
MCA chief executive Tania Constable says Australia is falling in the Fraser Institute's ranking of the best places for mining investment.
"Now we're sitting down with developing economies around the world and we shouldn't be there," Ms Constable told AAP.
"Because we're good at what we do, we should constantly be in that top 10 ranking, for all of our states, but we're losing that competitiveness."
The MCA says the decline is due to an overlap in state and federal environmental regulations, which forces projects to go through several rounds of approvals.
"We want so see the regulations streamlined so that the decision-makers can consider the assessment and approval and needs of a project once," Ms Constable said.
"That would achieve quicker time frames for projects and lower costs overall."
The lobby also wants new tax settings that will help rally investors, and called for the fuel tax credit scheme to be retained, allowing some businesses to offset their fuel charges.
The MCA has set these as its key policy priorities for 2019.