Mining just past hump in slump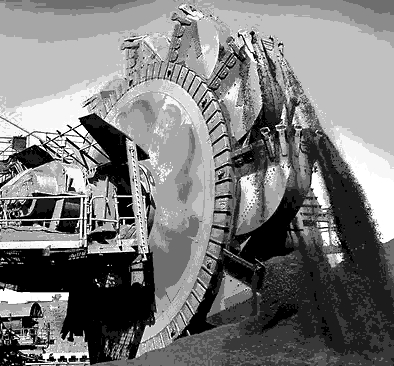 Australia's slump in new mining investment is only half over, experts say.
National Australia Bank's economics team has issued a new paper plotting industry movements since the peak of the resources-related expenditure boom in 2012.
It shows that overcapacity and flattened demand are continuing to push commodity prices down, forcing producers to lift volumes.
It means that new investment in traditional areas such as coal, gas and iron ore in Australia is less appealing.
"Our analysis suggests that, given the existing pipeline of mining projects scheduled for completion, the investment downturn is a little over half complete in level terms," NAB said.
"As a percentage of gross domestic product, mining capex has fallen from 8 per cent at its peak to around 4.5 per cent currently and is expected to fall to 1.5 per cent of GDP by late 2018."
But NAB says the resource sector has not cut jobs at the rate many feared.
"So far, the winding down of the mining investment boom has largely unfolded as many had predicted, although the associated fall in direct mining employment has been more muted to date," NAB said.
"We believe that mining investment is currently more than halfway through the cycle, while employment is slightly below the halfway mark, with the difference likely to be related to the significantly higher labour intensity of LNG projects in the near-completion stage of the construction phase."
About 46,000 mining-related jobs were lost between the 2012-13 financial year and last financial year, with another net 50,000 jobs to go over the next two and half years.
It expects that jobs growth in other labour-intensive areas will compensate for the mining downturn.
"Growth has been particularly concentrated in services sectors which are more labour intensive and in the eastern states, and this pattern is likely to continue," NAB concludes.
"We expect the unemployment rate to ease gradually to 5.6 per cent by end-2016 [from 5.7 per cent now] and stabilise around that level until end-2017, before inching up in 2018."
Further analysis is available here.