NBN speed woes pinned to low CVC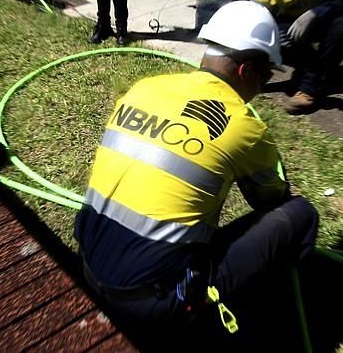 Telcos only have to pay a few dollars more to eradicate their NBN speed woes, reports claim.
Analysis of NBN pricing by News Corp reportedly shows that speeds could be doubled if providers paid an extra $6.25 a month per home.
They could be three times faster if the companies fork out just $9.75 more.
Telecommunications expert and Launtel chief executive Damian Ivereigh said NBN connections were slow because telcos refuse to buy enough bandwidth.
"Because there are so many cheaper plans, the (telcos) are refusing­ to put their prices up because­ they are afraid to lose market share," Mr Ivereigh told The Australian.
"We are not talking about a lot of money — for about $10 a month they could fix this whole thing."
The wholesaler, NBN Co, charges telcos an access virtual circuit (AVC), charge per user per month in four speed tiers -12 megabits per ­second, 25Mbps, 50Mbps or 100Mbps.
Telcos also pay a bandwidth fee known as connectivity virtual­ circuit (CVC), which controls the amount of data that can be sent between those connections.
The CVC charges are a major part of the plan to achieve returns on the federal government's $49 billion NBN investment.
Telcos have been buying an average of 1Mbps of CVC, so their plans really only reach advertised speeds when not all users are online at the same time.
NBN Co had been charging $21 for 1Mbps of CVC per user per month, but has recently cut that price to $14.25.
Now, 1Mbps per user per month costs $14.25, 2Mbps costs $20.50 and 3Mbps costs $24.
This mean that peak speeds could triple if the companies paid an extra $9.75 per user per month.
Speaking to Sky News Business last week, NBN Co chief Bill Morrow said NBN connections were slow at peak times because telcos were competing heavily on price and buying the minimum amount of CVC.
Mr Ivereigh said it would be hard to charge more for NBN connections because customers are already used to paying low prices, but NBN Co had to make its money back.
"There is no question to get the internet over the NBN will eventually end up costing more than it did under ADSL, the $50 billion has to come from somewhere," Mr Ivereigh said.
Both Telstra and Optus will not say how much bandwidth they have purchased per customer, but insiders suggest it is around 1Mbps.