NDIS expert wants new money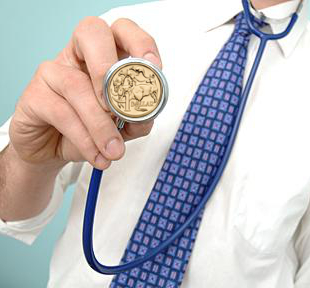 A former leader of the National Disability Insurance Agency (NDIA) has joined call for a funding overhaul.
Professor Bruce Bonyhady, former chair of the agency running the National Disability Insurance Scheme and now director of Melbourne University's Disability Institute, says the scheme would do better with a long-term funding mechanism.
"It would be a sign of true leadership if they were to get together now and say together we're going to build a practical consensus on how this scheme is going to be implemented," said Professor Bonyhady.
"The full implementation of the scheme is still many years away and so will need to survive whatever changes of government we have."
The NDIS is funded by the Commonwealth in conjunction with the state and territory governments.
Professor Bonyhady said a new should be legislated "to give absolute certainty to people with disability, their families and carers that the scheme is funded, not just now but in the future as well".