NT issues tight budget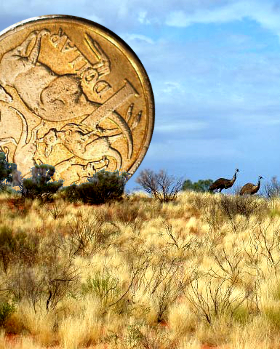 The hugely indebted Northern Territory government has released a budget it says will put the brakes on nearly two decades of expenditure growth.
Treasurer Nicole Manison has announced a series of cuts, asking Territorians to trust that "bright and exciting" times are ahead.
Government net debt will climb to a record $6.2 billion in 2019/20 - equivalent to 93 per cent of revenue – at which time the budget deficit reaches $1.1 billion.
The government says the budget should be back in surplus until 2027/28, with debt to peak at $8.8 billion.
The Territory has launched a two per cent cut in operating expenses in 2019/20 to $7.2 billion, from $7.4 billion the previous year.
The plan assumes that the trend for operating expenses to grow six per cent a year on average for the last 15 years will be reversed.
The Government has approved an extra $700 million in spending since last year's budget.
Ms Manison says it will be a challenging task to cut spending while public servants' wages increase 2.5 per cent a year.
More than 50 senior public sector executives will be sacked, and a new cap on public servants including 300 job cuts will be imposed.
"We're absolutely determined to get there," Ms Manison said.
She said there would be an average growth in the territory economy of 3.2 per cent over the next four years.
"Because the future of the Northern Territory is bright and exciting, Budget 2019 makes sure we capitalise on the economic opportunities ahead and invests in Territorians," she told parliament.
The growth will be driven by exports from the $50 billion-plus Inpex gas project, not new investment or jobs.