Payroll project not looking good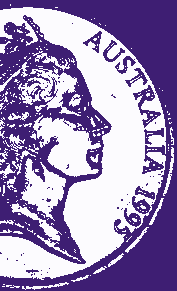 An independent audit suggests the Queensland Government is at high risk of another payroll disaster.
"Significant intervention" is needed to prevent the failure of a hundred million-dollar overhaul of the payroll system for Queensland's emergency services workers, according to PricewaterhouseCoopers.
A "health check" of the project obtained by the Courier Mail says the system is on a path to disaster.
The auditors investigated the project over December and January, looking at its how well its governance, project management, program management, contract management, and financial management were tracking.
They found "ambiguous roles and responsibilities", unnecessarily complex management structures, "ineffective decision-making" and management, "duplication of effort" and scope uncertainty plagued the project.
They cited one example wherein Queensland Shared Services took 12 months just to approve a data management strategy.
PwC said a large part of the problem was that leaders are too caught up in the structure of the program to focus properly.
The review found significant periods of time in which no progress was made because the government's direction was uncertain, but the agency still managed to churn through around $700,000 in costs per month.
The auditors could not tell whether the project would require more than the $100 million budgeted.
To get the project on the right path, they suggest the HR and payroll components be split up into two separate projects.
Project leaders are urged to reassess of the scope of the HR component to ensure it is actually fit for purpose.
PwC said the Queensland Government needs to set a baseline for scope, timeline, budget and governance.
"Over the last 12 months the program has built good momentum on the payroll scope component," the audit firm said.
'However as it is, we have low confidence that the program will be successful that the program will be successfuly without significant intervention."
The Queensland Government has blamed its Liberal predecessor for many of the issues.
"The former government's appetite for outsourcing was huge and [it] completely mismanaged the rollout of this payroll program from day one," Innovation Minister Leeanne Enoch.
"We won't be taking any shortcuts. We are on track and on budget – and I would like to take this opportunity to thank all the incredibly hard working public servants in my department who are transitioning what is a complex system.
"We are applying due diligence to ensure security continues around payments to public servants."