Per capita figures slip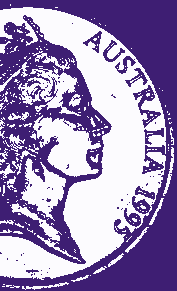 Australia is in a per capita recession, with negative growth on that basis for the past two quarters.
The rate of economic growth has not matched the rate of population growth, so on a per capita basis, Australia is going backwards.
On a per-capita basis, Australia's total GDP growth level is down over two consecutive periods – by 0.1 per cent and 0.2 per cent in the September and December quarters respectively, according to the Australian Bureau of Statistics.
UNSW Professor of Economics Richard Holden says it is largely "unsurprising".
"This is a reflection of what's already hurting Australians," he told reporters.
"Unless something's done to address those, we shouldn't expect things to rebound."
The RBA could cut rates in response, he said, but warned it is also a sign that things are not likely to improve.
"Sixty per cent of GDP comes from consumer spending, and consumer confidence has been low, and house prices have fallen pretty significantly over the last 18 months," he said.
"It's not surprising it will flow through into GDP."
Mr Holden said six years of low to no wage growth is taking a toll on Australia's economy.
"It's a reflection on=f the amount of economic activity on the economy, and how wages are determined and now directly connected to that," he said.
Economists say the per-capita recession will hamper wage growth and combine with increasing costs of living to make things more expensive.
Treasurer Josh Frydenberg has been warning Australian ahead of the next federal election that a Labor government would drive the country into a recession.
Keen to avoid people pointing out the nation is already heading that way, Mr Frydenberg says Australia's economy is growing faster than any G7 nation except the United States.
Rather than a decline, he is painting the latest figures as a "moderation in growth".
"The moderation in part reflects the impact of the drought, lower mining investment and as we continue to move from the construction to the production phase, as well as a decline in residential construction from record levels," he told reporters in Canberra.
"It is now more important than ever for Australia to stay the course with the Government's plan for lower taxes, more trade and more jobs and record spending on infrastructure."