PS fights cyber strike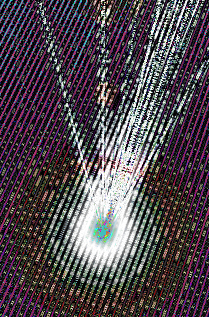 Federal public servants from a range of departments will soon take part in cyber wargames.
The Department of Human Services has hired security specialists put their hacking skills to the test by simulating an all-out foreign attack.
DHS staff as well as public servants from the Australian Tax Office, the Australian Federal Police, ASIO, the Australian Criminal Intelligence Commission and the Department of Home Affairs will all be involved.
This year's program is dubbed Operation Shell Breaker, and sets out a scenario in which participants must protect the fictional island nation of Shell Cove, and its capitol Shell Cove City from a major attack.
A large Lego model of the city will be used to display the effects of cyberwar on infrastructure like transport, power and water supplies.
The private sector is involved too, with utility and infrastructure companies AGL, Transgrid, Woolworths and the Commonwealth Bank are among 12 organisations taking part in the games.
Human Services Minister Michael Keenan said all sectors need to work together in the event of an attack.
"The Department of Human Services already has strong cyber security systems in place to safeguard our welfare system, and I know that other agencies are equally well equipped," he told Fairfax.
"But the nature of malicious attacks are constantly evolving and events like the Cyber War Games help us to sharpen our skills and to stay ahead of the curve."