Public sector shrink revealed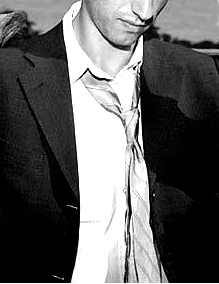 The federal bureaucracy is now at its smallest size in 13 years.
New workforce data also shows the Government has lost more than 3,000 staff over 12 months, and that the push to move public servant' jobs to bush towns is not going well.
The Australian Public Service (APS) has been shrinking as governments increase their spending on consultants and labour-hire firms.
The latest snapshot shows 147,237 people worked for the government on June 30 — 2.1 per cent less than a year earlier.
The bulk of the job losses have come from the Tax Office and Services Australia, which includes Medicare and Centrelink offices.
The Government says "fluctuations in the overall [staff] headcount occur for many reasons, including seasonal patterns, business and government requirements, and demand".
Australian National University academic Leo Dobes warns that the heavy reliance on consultants leaves the APS with too few skilled economists and "a woeful lack of ability and knowledge in that area".
The Coalition says bringing in outsiders makes it more flexible and efficient.
Finance Minister Mathias Cormann says contractors and consultants "keep the overall cost of government administration low, when the business needs to access relevant skills and expertise, or a surge in demand for certain public services is temporary".
Senator Cormann says a drop in per capita administration spending is good. This spending should be "as much as necessary but also should be as little as possible", he said.
The Government's policy to shift the APS workforce out of the nation's capitals appears to be failing, with the proportion of public servants in Australia's six largest cities remaining at exactly 82 per cent for the last seven years. Some regions have gained jobs while others lost staff.
A former deputy head of the Finance Department, Pegasus Economics director Stephen Bartos, says it does not make sense to move agencies when there is no evidence it would help.
"If public servants want to resist a decentralisation imposed from above, they can find dozens of ways not to comply or do it so slowly that, by the time you get around to looking at it, the whole structure of the agency has changed anyway," he told the ABC.
A detailed federal government report on the APS is expected to be tabled in Parliament this week.