QLD calls for insurance fund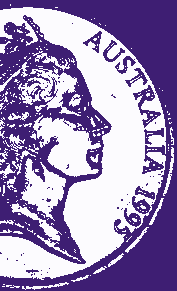 Queensland councils want the Commonwealth to set up a national reinsurance pool.
The peak body representing Queensland's 77 councils says a new fund could help reduce the cost of insurance premiums in North Queensland and across northern Australia.
The Australian Competition and Consumer Commission recently released a report from its inquiry into insurance in Northern Australia.
The ACCC found insurance premiums had risen by up to 178 per cent in Northern Australian over the last decade, compared to 52 per cent elsewhere.
It also revealed that over 62,000 properties in North Queensland are currently uninsured, with more than 95 per cent of those uninsured property owners citing cost as a reason.
"This is just simply unacceptable in a state as highly vulnerable to natural disasters as Queensland," says Local Government Association of Queensland (LGAQ) president Mark Jamieson.
"Our member councils want a reinsurance pool established to help reduce those costs so their communities are not unfairly burdened, and we support their call.
"We urge the Federal Government to work with the councils as leaders of their communities to ensure an effective scheme is implemented before the next disaster season."
Townsville Mayor Jenny Hill says the Federal Government cannot ignore the issue any longer.
"The Commonwealth must act now and the establishment of a national reinsurance pool is just one of the actions it should take," Cr Hill said.
"The ACCC took three years to complete its investigation into insurance in Northern Australia and over that time the situation has further deteriorated.
"Homeowners, renters, businesses, body corporates – the prohibitive cost and, in some cases, lack of availability of insurance, is seriously impacting communities.
"A reinsurance pool already exists through the Australian Reinsurance Pool Corporation, set up by the Howard Government in 2003 to address a previous instance of market failure.
"The insurance market in Northern Australia has clearly failed and it's time for a national reinsurance pool to help reduce the cost of insurance premiums."