RBA says small rises won't hurt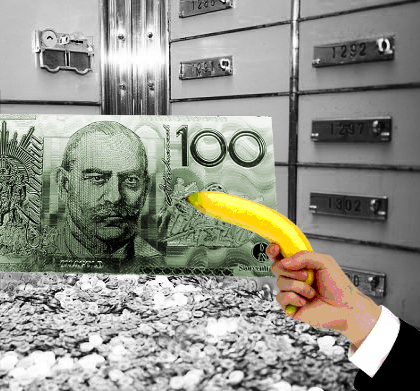 The RBA says there is "no evidence" that a small increase in the minimum wage would cause a loss of jobs or reduction in workers' hours.
The Reserve Bank of Australia (RBA) research paper looked at the impact of increases in the minimum award wages.
Business lobbies have argued for pay rises at the inflation rate of 1.9 per cent or lower, claiming that larger minimum wage rises would increase unemployment and decrease hours.
The RBA research paper by economist James Bishop looked over minimum wage rises granted by the FWC from 1998 to 2008, and used Australian Bureau of Statistics data to see if the increases were passed on to workers, and whether their hours were reduced or their jobs were destroyed.
Award changes "are almost fully passed through to wages, and have no statistically significant effect on hours worked or the job destruction rate", the paper states.
It found "no evidence" that award wage changes decreased hours worked, and suggested "that jobs with larger award wage rises had larger increases in hours worked than jobs experiencing a smaller award wage rise".
"I also find that award wage increases do not have a statistically significant effect on the job destruction rate," Mr Bishop said.
"Again, if anything, the point estimates suggest that the job destruction rate actually declines when the award wage is increased."
Specifically, the modelling showed that "small, incremental" increases did not harm jobs or hours, but warned "the results may not necessarily generalise to large, unanticipated changes in award wages".
"There will always be some point at which a minimum wage adjustment will begin to reduce employment."
The report is expected to add to calls by unions for a minimum wage rise.
But the Australian Council of Trade Unions' push for a $50-a-week pay rise amounts to a 7.2 per cent increase, which is outside the range measured by the study.