Regional spend slammed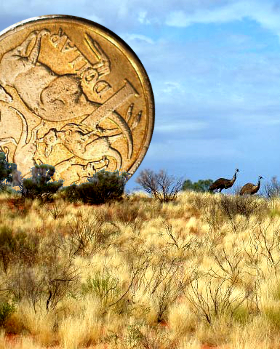 The Morrison Government's management of a $220 million regional jobs scheme is being strongly criticised.
The Auditor-General has issued a warning to all government agencies to be accountable for the work of all staff, including contractors, after its review of Regional Jobs and Investment Packages (RJIP) program.
The Australian National Audit Office looked at the fund, which was set up to fulfil a Coalition promise in the 2016 election.
The review was prompted by complaints from Labor MPs, who accuse the Government of pork-barrelling and skewing funding decisions in favour of the Coalition.
The decisions made by a panel of ministers were found to be inconsistent with advice received from the Department of Infrastructure at times.
This includes two projects in the NSW electorate of Gilmore, which received funding from the ministerial panel, despite not being backed by the department process.
The Liberal-held Gilmore seat was one of the most marginal electorates after the 2016 election, and ultimately fell to Labor in the 2019 poll.
The review also highlighted four projects located in the Labor electorate of Eden-Monaro that were recommended for funding, but were scrapped by the ministerial panel.
Overall, the panel decided not to fund 28 per cent of grant applications recommended to them, but chose to approve 17 per cent that had not been recommended.
The Auditor-General found there was no "consistently appropriate standard" for conflict of interest management.
While local planning committee members were required to declare conflicts, there were "various shortcomings" in the process that allowed errors and missing declarations.
Those committee members who declared conflicts were given no advice on how to appropriately manage them.
Additionally, contractors were not required to sign written declarations about any potential conflicts.
In the wake of the report, the Auditor-General has sent a "key message" to all Australian government agencies, calling on them to make sure they have specific conflict declaration processes in place.
Agencies were also warned that they are responsible for the activities for all staff — including contractors.