Royal Commission exposes more failings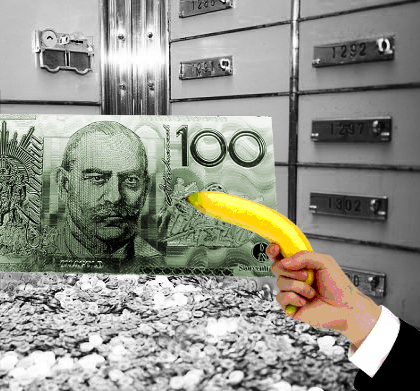 The big four banks and AMP have been grilled in the closing stages of the banking royal commission.
Westpac chief executive Brian Hartzer was pushed on its apparent failure to consider its responsible lending obligations over a number of non-compliance issues.
Mr Hartzer said there had been no punishments for Westpac leaders who ignored ASIC's views about responsible lending requirements for credit limit increases because "there wasn't a specific error by an individual".
Mr Hartzer was criticised for giving a "flippant" answer to a question about Westpac's obligations over car dealer loans.
When asked about dealer motivation for approving a sub-par loan, Hartzer replied: "I couldn't say. I'm not a car dealer."
He also said Westpac and other banks were talking to ASIC about a common industry solution to the fee for no service issues.
"It's about a – as I understand it, because I think it's still being worked through, is that there would be a common methodology for contacting customers, what the basis of evidence would be, how much information you need to gather, what to do when you couldn't contact the customer or when you couldn't contact the adviser, what the approach would be," Mr Kartzer said.
ANZ revealed that for the first time in the past decade, the deferred remuneration of three former senior executives and two others has been cut.
One former executives lost 100 per cent of their deferred remuneration, while another four lost 25 per cent.
Senior counsel assisting the commission Rowena Orr QC asked; "In your statement you say that the decision to impose consequences on the three people that you deal with in the statement was not made on the basis of any particular conduct on their part, but to reflect collective failures in ANZ senior executive team over the relevant period?"
ANZ boss Shayne Elliott replied; "Yes".
"We have not had a good track record at ANZ in terms of documenting and directly drawing a linkage between performance.
"Certainly at a senior executive's individual performance and their remuneration outcomes. We have not. When you are unclear as to why you granted somebody remuneration, it makes it much more difficult to consider why you should remove it."
AMP blamed "a few bad apples" for the "almost unimaginable" fees-for-no-service problems.
Australia's largest wealth manager says it wants remediation for customers charged fees for no service or given inappropriate advice to be paid out within three years.
AMP acting CEO Mike Wilkins said issues were due to a few bad apples.
"Those policies were not followed and there have been subsequent consequences for those people who didn't follow that policy," he said on Wednesday.
Commonwealth Bank CEO Matt Comyn and chair Catherine Livingstone strongly criticised their predecessors when they faced questioning.
Mr Comyn was asked whether CBA's previous leaders were the right people for the job, he replied, "No".
He also acknowledged that the bank had wrongly sold credit card insurance to more than 60,000 unemployed customers, but balked at removing distorted incentives for mortgage brokers to sell larger loans.
National Australia Bank (NAB) CEO Andrew Thorburn revealed that the bank had been charging fees to dead customers.
He said the bank has already paid more than $100 million to compensate victims of superannuation mismanagement.
Live coverage of the ongoing questioning is accessible here.