Shonky prizes for dodgy claims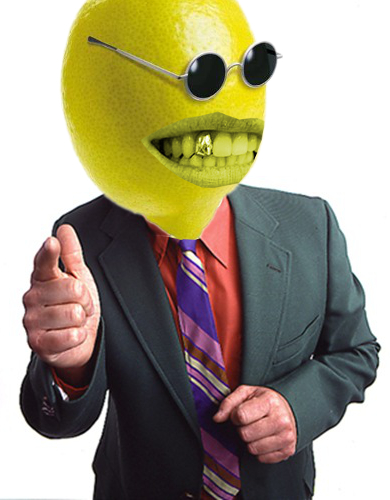 This year's Shonky awards have highlighted some seriously off claims.
The Commonwealth Bank, KitchenAid, Nutri-Grain and Marriott Vacation Club are among the big brands whose bad behaviour has earned them a lemon gong at the 13th annual CHOICE Shonkys.
Marriott vacation club won a Shonky for trapping holiday-makers into a bad deal for a lifetime.
Marriott was dubbed the shonkiest of the top timeshare programs.
"The shonkiest of a very bad bunch is the Marriott Vacation Club International, which has a contract term over 40 years in length," consumer group CHOICE said.
"We found that visiting a two-bedroom apartment on the Gold Coast for one week in high season will cost a whopping $450,001 over the contract lifetime, and $154,823 is due in the first five years.
"This was 938 per cent more expensive than similar accommodation sourced on an online booking site, which cost $14,907 in the five-year period for comparable holiday accommodation."
The Commonwealth Bank's Dollarmites program was highlighted as "a relentless marketing program targeted at young minds".
Recent media investigations revealed that thousands of Commonwealth Bank (CBA) staff fraudulently manipulated Dollarmites youth accounts for personal financial gain.
"While additional funding may have short-term appeal, the cost of the relentless marketing is too high, especially when there are non-branded education programs like ASIC MoneySmart Teaching available," CHOICE said.
A range of collapsible cots for infants, known as 'portacots', were also award a Shonky.
"Since 2011 we've tested 60 portacots and, shockingly, the vast majority have failed to meet minimum safety requirements," CHOICE said.
"There's currently no explicit market-wide requirement under the Australian Consumer Law for manufacturers or retailers to proactively ensure that the products they sell are safe.
"This means that businesses can sell potentially dangerous products and aren't required to take any action until after their products cause serious injuries."
Magnetic therapies were targeted too, due to their promises to take away or relieve pain through placing weak static magnets at pain points around the body.
The websites of many magnetic therapy devices point out that their devices are not medical treatments.
"If you're suffering from any type of pain or condition, it's always best to see a medical professional rather than spend money on wearable or close-proximity magnetic devices from companies like Dick Wicks and BioMagnetic Sport," CHOICE said.
"The only thing these magnets will relieve you of is the money from your wallet."
Bioglan homeopathic melatonin was awarded a Shonky for the lack of reliable evidence that homeopathic melatonin (or homeopathic products in general) has any effect other than as a placebo.
The KitchenAid 2-Slice toaster was pilloried for producing "slightly dried, warm bread – even on the highest browning setting".
Kellogg's Nutri-Grain Smash received a Shonky for its high levels of sugar, which is highlighted in the video below.