States split in budget response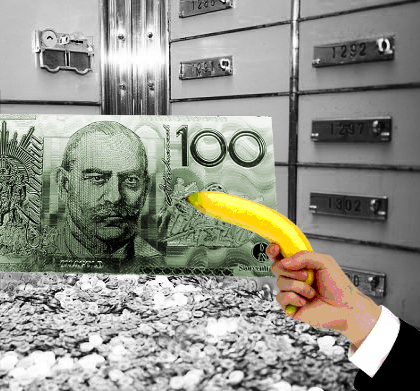 There has been a mixed reaction from the states to the federal budget, linked to the political allegiances of state governments.
New South Wales is considered the big winner from the infrastructure-heavy budget.
While other states claim they have been snubbed by budget funding, NSW is enjoying the announcement of big ticket items including around $5.3 billion of funding committed for the Badgerys Creek airport, and a possible windfall from the proposed buyout of the Snowy River Hydro Scheme.
The NSW-specific projects in the budget include; $50 million in 2017-18 for North Connex, a$710 million Pacific Highway upgrade next year, $725 million for Western Sydney road upgrades for the second airport next year, and $73.2 million for Western Sydney Airport preparatory works.
In the Northern Territory, chief minister Michael Gunner says there was no significant new spending or projects for the NT, and that his Labor government would have to do the heavy lifting to get its economy back on track.
The NT will get a share of a $55.7 million Commonwealth commitment over five years to improve the job prospects for indigenous Australians.
It will also receive part of the Commonwealth's $3.6 billion four-year scheme from 2017/18 to improve healthcare services through the Indigenous Australians' Health Program.
But even so, the Chamber of Commerce NT says the Territory could lose workers due to large scale infrastructure projects starting in the southern states.
In Queensland, the Federal Government has committed $844 million to upgrade the Bruce Highway.
It (along with NSW and Victoria) will also receive part of the $8.4 billion committed to build the Melbourne to Brisbane Inland Rail.
The state can apply for federal funding from the new $10 billion National Rail Programme, but received no direct money for Brisbane's $5.4 billion Cross River Rail project.
The Australian Defence Force (ADF) will spend a $34 million allocation on security for the 2018 Gold Coast Commonwealth Games.
Additionally, the Budget papers confirms a previously-announced $94.9 million fund for people severely affected by Cyclone Debbie and associated floods in both Queensland and New South Wales, through the Disaster Recovery Allowance and Australian Government Disaster Recovery Payments scheme.
Premier Annastacia Palaszczuk labelled the federal budget a "slap in the face" for Queensland.
In Western Australia, a Commonwealth commitment of $1.6 billion towards road and rail infrastructure has been confirmed, and the state may be able to access even more money from the budget's $10 billion National Rail Program.
$7.6 million will be spent on two feasibility studies into a west-to-east gas pipeline.
WA will also receive a $226 million GST top-up in the budget, and an extra $145.5 million over the next two years to roll out the Indue welfare management card system.
Even so, WA Treasurer Ben Wyatt says the budget delivers a "dramatic hit" to the state's efforts to balance its finances.
"Every time I turn around there's another issue in respect of either our revenue forecasts, or our spend, or our assumptions, but this one is a dramatic hit on our revenue forecasts," Mr Wyatt said.
"This is a federal government with its eyes very firmly fixed on the east coast of Australia … with very little afterthought for Western Australia."
South Australia has been "dudded" and "severely short changed", industry groups and politicians say.
Only about $200 million in new money was committed to SA in the Federal Government's $75 billion in new infrastructure funding.
"The Federal Government's investment in infrastructure in SA pails into insignificance when compared with the investment earmarked for infrastructure in the other states," Civil Contractors Federation of SA chief executive Phil Sutherland said.
Still, almost $600 million will be pumped into SA infrastructure in 2017-18 for projects already underway.
But SA Freight Council executive officer Evan Knapp says it will not do.
''While east coast transport networks have been funded to the tune of many billions of dollars, the Turnbull Coalition government has ignored SA's infrastructure needs," Mr Knapp said.
"There is ... no funding for SA freight rail projects, and no guaranteed funding for new passenger rail in SA including the proposed Adelink tram network."
SA Labor politicians issued a joint statement slamming the Federal Government for its "utter contempt for every South Australian".
"There's nothing for Whyalla and nothing to help Holden workers or associated automotive workers find new jobs, even though no state has suffered more from this Government than SA," they said.
Victorian Premier Daniel Andrews says Malcolm Turnbull is a Sydney-centric prime minister who is "ratting" on a deal to fund Victorian regional rail.
This week's federal budget includes $1 billion for infrastructure, including $500 million over three years for regional rail, but that figure is lower than the $1.45 billion Victoria claimed it won in a deal between the federal government and the previous state government as a reward for the sale of Melbourne Port lease.
Mr Andrews had trumpeted a massive regional rail revamp that was dependent on all of the $1.45 billion in federal money.
"Now we're going to have to go through each and every one of those projects...because of the fact that Malcolm Turnbull has ripped off Victoria by ratting on his deal with our state," Mr Andrews told reporters on Wednesday.
State Treasurer Tim Pallas called it a "contemptuous" federal budget.
"There are certain elements of it that are certainly an improvement on three years of ideology winning over economics," he told reporters.
"At least there's a touch of pragmatism in this, if only the pragmatism extended to the state of Victoria."
Even Victorian Opposition leader Matthew Guy said Victoria had been short-changed.
"I think it's a shame that a lot of projects that were traditionally funded by the state government now have to be funded by the federal government to get on with it," he said.
The ACT will see a total of $1.5 million in new spending for infrastructure projects, $1 million of which will go towards upgrading the Monaro Highway, and the remaining $500,000 allocated to planning for the duplication of Pialligo Avenue.'
ACT Chief Minister Andrew Barr said it was less harsh than budgets.
"We're more overlooked than attacked this time," he said.
"I guess when you've been attacked so many years in a row, there is a small sense of relief that they're not coming after us again."
Coalition senator for the ACT Zed Seselja said the budget in fact continued programs to improve various roads, as well as a $500 million public service modernisation fund that would benefit Canberra too.
Meanwhile, Tasmania has seen no new projects funded.
The budget did include previously announced funding for the Midland Highway upgrades, the Hobart Airport roundabout and freight rail revitalisation, but appeared to pay no heed to the three budget submissions put forward by the Royal Automobile Club of Tasmania (RACT).
The RACT's Darren Moody said it could restrict the state.
"For the Federal Government to largely ignore our ability to grow and support growth is disappointing," he said.
"We do have some significant issues that need to be addressed in terms of making our cities better and making our cities more efficient, and they certainly weren't addressed."
Liberal Premier Will Hodgman said Tasmania has not been forgotten.
"Anyone who suggests that we've not received significant funding which will support Tasmania in a number of key areas are either being dishonest or delusional," he said.
"This was a budget of no surprises, and trust me, I've been around long enough to know that this is a good thing for Tasmania."