Tehan extends higher help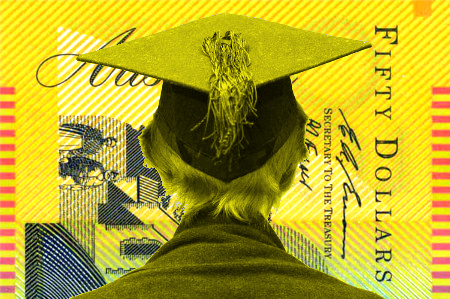 Federal Education Minister Dan Tehan says the government's higher education relief package is "unashamedly" focused on domestic students.
Australia's tertiary education sector has been hit hard by travel bans, cutting off access to the international students that provide billions in revenue to local institutions each year.
A new package has been set up that funds short courses for the unemployed, as well as providing a guaranteed $18 billion for domestic students regardless of enrolment numbers.
There is also $100 million in regulatory relief for education providers.
The Government says it will pay for remotely-delivered diplomas and graduate certificates in nursing, teaching, health, IT and science.
"This plan will help Australians who have lost their job or are looking to retrain to use their time studying nursing, teaching, counselling, allied health or other areas considered national priorities," Mr Tehan said.
The Government hopes the 20,000 places offered in these short courses will help offset university losses from international students.
"It will also provide a revenue stream for universities and private providers to assist their financial stability," Mr Tehan said.
"These reforms will help universities pivot towards a closer alignment of domestic industry and student demands through innovative micro-credentials delivered flexibly online."
The Government has also put up a guaranteed $18 billion for universities this year for domestic students, regardless of any fall in enrolments.
"The university sector came to the Government about three weeks ago and said that their number one priority was to be able to get a guarantee for their domestic student load," he said.
"We have done that now, this will put ballast into university funding for the rest of the year."
Universities Australia (UA) was initially lobbying for another form of assistance that the Government has declined to provide, to prevent an estimated revenue decline across Australia's universities of between $3 billion and $4.6 billion.
The peak body wanted hardship payments for international students struggling to pay their bills.
Instead, Prime Minister Scott Morrison says students and other visa holders who are unable to support themselves should "go home".