Union issues casual warning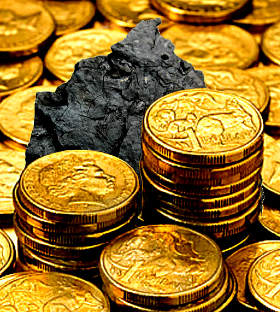 The CFMEU says coal miners are acting as 'accessories' to casual underpayments.
The union has warned that coal miners in NSW and Queensland could be complicit in breaching the Fair Work Act when labour hire firms supply casuals when they are not genuinely casual.
The mining union has written to BHP Billiton, Yancoal, Anglo American, Glencore, Peabody and Whitehaven to raise the risk of legal action after a precedent-setting Federal Court ruling, which granted "regular" casuals annual leave and other permanent entitlements.
The ruling largely affects labour hire companies, but the CFMEU says mine operators could be considered accessories to their underpayments.
"We are concerned that the provision of 'casual' employees to your site by the abovementioned labour hire suppliers is as a result of contractual terms specified by you as a client," the union said, according to Fairfax.
"That is, we are concerned that you have insisted upon, or required, the provision of 'casual' employees by the labour hire provider in circumstances where you know that the work to be performed by these employees is in accordance with a fixed roster set well in advance and is performed on an ongoing, regular, full-time basis over an extended period."
The union said this means it "believes that the company could be complicit in breaches of the Fair Work Act".
The union is reportedly looking for "appropriate legal remedies for affected employees", and has urged the mine operators to review the issue in the meantime.
It has also suggested discussing "increased permanent employment opportunities".