WA launches TAB sale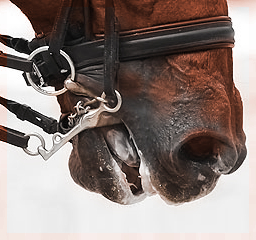 The WA Government has announced plans to sell the state-owned TAB for up to $500 million.
The Government says that as part of new reforms, 35 per cent of the proceeds from the sale will be channelled into a new dedicated racing industry infrastructure fund.
Treasurer Ben Wyatt said the plans would secure the future of the industry.
"This is the most significant reform proposal in a long period of time and, in our view, clearly the most generous package for industry in the country," he said.
"The TAB is using its cash reserve to keep it going— that's not a sustainable way forward."
The sale should allow the TAB to offer popular virtual animated horse and greyhound horse racing products, which have not been allowed under WA's current gambling rules.
Mr Wyatt said wagering taxes would be streamlined too.
Two existing taxes —the racing and wagering WA tax and the bookmakers' betting levy — will be scrapped and replaced with a point of consumption tax.
"The reason why every state in the nation has gone down a point of consumption tax path is because it means that those [online and] foreign-owned corporate bookmakers will for the first time be paying tax in Western Australia," Mr Wyatt said.
Thirty per cent of the revenue from the consumption tax will go to the WA racing industry.
Racing and Gaming Minister Paul Papalia said country race clubs would be buoyed by the reforms.
"The thing that looks after the little country race clubs is the 35 per cent of net (sale proceeds) going to an infrastructure fund," Mr Papalia said.
The Country Racing Association of Western Australia has welcomed the changes, but president Kevin Scott says the future private owner must work to improve regional racing.
"I think the TAB in WA has been very well run and we've been getting a good income to our racing industry out of it, so the buyer would have to do a better job than what we're doing at this stage," he said.