Workers report extreme unease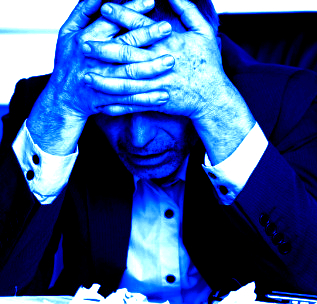 New survey has found four in 10 workers are ready to quit their jobs.
Major economies are experiencing an enormous spike in the number of staff leaving their jobs in the face of the COVID-19 pandemic.
The resignation rate is at a two-decade high in the US, and new data suggests a similar phenomenon is unfolding in Australia.
HR platform Employment Hero has surveyed local workers and found 40 per cent are going to look for a new job within the next six months, while 15 per cent are already actively looking to split from their current employer.
Over 60 per cent of prospective jobseekers are primarily motivated to leave by a lack of career opportunities or no pay rise. Another major contributing factor is a lack of recognition from bosses and poor company culture.
Almost half of the respondents to the survey said they would stay in their current position if they were offered a pay rise, and a quarter would be swayed by a promotion.
"Handing out pay rises is not always feasible for businesses against the backdrop of the pandemic, but if businesses can afford to give their workers a salary increase, now is the time for them to take action," Employment Hero chief people officer Alex Hattingh has told the BusinessInsider.
"The cost of turnover is high for businesses. It is better for them to shuffle funds now to stay in line with industry standards than to cop the costs later. This is especially true for the 30 per cent of workers whose pay has not been reinstated after receiving a pandemic pay-cut."
About 20 per cent of respondents said they might be swayed to stay in their job if their bosses handed out rewards and provided training to staff.
For employers, border closures have increased the pressure to retain the existing workforce.
"For businesses, there's no point focusing on recruitment if they are not also considering retention, or vice versa," Employment Hero CEO Ben Thompson says.
"The better a business' retention strategy, the stronger their [value proposition] will be, the easier it will be to sell the business to great talent.
"Pushing for growth while experiencing high turnover can be disastrous. As retention drops, the pressure intensifies, triggering more turnover. It can be a vicious cycle, and it can cost a business thousands."