ABA review calls for small changes

Print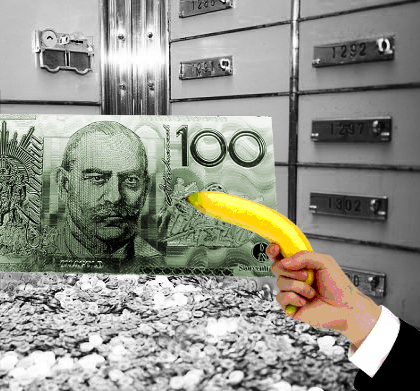 A review has recommended Australian banks stop rewarding staff based on sales performance alone.
The review commissioned by the Australian Bankers Association and undertaken by former public service commissioner Stephen Sedgwick called for a number of measures to improve trust in the industry.
"Almost every bank will need to change at least some of its practices to comply with these recommendations," Mr Sedgwick said this week.
"Time is not on the side of the industry. I suggest that each bank quickly implement these proposals irrespective of whether they perceive other banks are moving similarly.
"Decisive action will clearly signal that each bank stands for doing the right thing."
While the review did not call for an outright ban on incentives, Mr Sedgwick said there has to be other ways to reward staff.
He suggested factors other than sales should be the dominant component of incentives, and that maximum payments should be scaled back.
The big banks – which the Australian Bankers Association (ABA) represents – say they are considering bringing in the changes.
ABA chief executive Anna Bligh, the former premier of Queensland, said the changes would bring about a "transformational change" for banks.
"It is a clear indication that all banks are serious about making a better banking industry," Ms Bligh said.
"This is not just about payments — it's about governance and leadership. It's not just about bank tellers and their managers. It goes up the line."
Finance Sector Union national secretary Julia Angrisano said the review's terms of reference, written by the ABA, were too limited.
"What we need is a full inquiry into banking and the financial services sector so Australians can be confident that when they interact with financial institutions they won't be exploited," Ms Angrisano said.
Ms Angrisano called for formal legislation to create a level playing field for all financial service providers.
"Without supporting legislation, many of the key elements of the report will not be universally adopted by the industry and this could be fatal to the reform process," she said.

The full review is accessible here.