Abbott urged to see profit in equality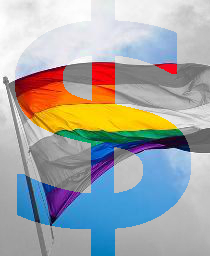 Analysis has shown that same-sex marriage would be a big boost for Australian business.
Marriage equality would form a $1.2 billion stimulus package to complement the government's small business agenda, a new survey says.
The finding flies in the face of Prime Minister Tony Abbott's assertion that focusing on business development is more important than marriage equality.
Fairfax Media reporters came to the $1.2 billion figure by multiplying the average cost of an Australian wedding ($65,482, according to Bride to Be magazine's Cost of Love survey), by the estimated number of same-sex couples that would choose a traditional wedding (54.7 per cent, or 33,714 couples, according to the 2010 Not so Private Lives report).
Thousands of businesses – from tailors and jewellers to cake-makers and celebrants – share in a slice of Australia's $7.3 billion-a-year wedding industry.
Many of these businesses sit on the smaller end of the scale, and are exactly the kind that the Federal Government and Small Business Minister Bruce Billson in particular want to help.
But while Mr Billson has told reporters he is "thrilled to see anything that energises enterprise", he is cautious about accepting that legalising same-sex marriage will bring big dividends.
"I have seen some research referenced out of the United States suggesting that there may be some economic boost," Mr Billson said.
"But I have also seen some research suggesting that same-sex couples actually spend less on weddings than other people."
He acknowledges that there is "lots of celebration happening at the moment for same-sex couples through [civil unions]. Whether there'd be more spent or more economic activity if that designation was changed, that's unclear at this stage," he said.
But Rodney Croome, national director of Australian Marriage Equality, insists that the reform "costs nothing and returns a massive economic dividend".
"If Tony Abbott really wants to give the small business sector a boost, one of the best ways to do that is to allow a free vote on marriage equality," he said.