AEMO makes dispatch call

Print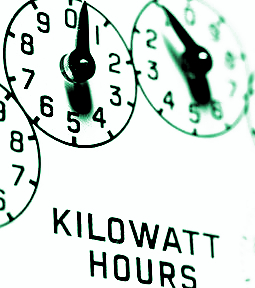 AEMO has called for urgent investment in dispatchable power.
The Australian Energy Market Operator (AEMO) has issued a 10-year forecast of reliability in Australia's power supply.
It highlights an urgent need for more investment in dispatchable energy and in transmission infrastructure, with AEMO chief Audrey Zibelman warning that the organisation has been engaged in "reactive action" to reduce the risks of blackouts during summer peaks.
She says current methods of securing additional resources are coming at an increasing cost to consumers.
AEMO's efforts to shore up power supply conform to energy market rules, by Ms Zibelman warns their higher costs and ongoing risks to reliability "are not sustainable over the longer term".
She has called for "deliberate actions that address the challenges of our ageing coal fleet and which meet the need for secure and dispatchable supply, whilst also taking advantage of Australia's natural resources".
"We need to harness all the resources we have in the system, together with the opportunities that come with the technological advances occurring in the industry to meet current and future energy demands at the lowest cost possible," Ms Zibelman said.
Treasurer Josh Frydenberg indicated earlier this year that the Morrison government would pursue new renewable energy infrastructure based on advice from AEMO.
However, there is still no solid energy policy to ensure grid security and emissions reduction after the National Energy Guarantee was dumped last year.
AEMO's new report says there is now a greater risk of load shedding compared to last year, "due to uncontrollable, but increasingly likely, high impact tail risk events such as simultaneous unplanned outages during hot days".
Ageing thermal generators in Victoria were singled out, as were problems in New South Wales increase after the closure of the Liddell power station. However, the Liddell closure is not at this stage expected to create a reliability gap, according to AEMO.
Looking forward, AEMO says the Snowy 2.0 pumped storage project will not lead to a significant improvement in reliability because a lack of transmission infrastructure limits the ability to transfer supply to the region's load centres.
The market operator has called for the introduction of a new reliability standard that would ensure each region has sufficient resources to meet peak demand requirements 90 per cent of the time.