ANZ cools coal money

Print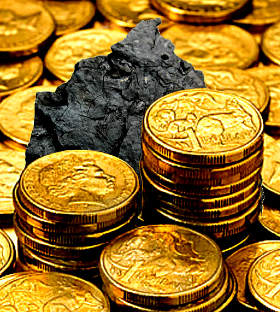 ANZ has announced it will move away from financing thermal coal.
The policy was announced alongside an unaudited full-year net profit drop of 40 per cent at the bank.
It has announced a 10-year strategy during which it will stop directly financing any new coal-fired power plants or thermal coal mines by 2030.
It has also pledged to "wind down" existing direct lending to coal-fired plants and thermal coal, as well as help its customers with more than 50 per cent exposure to thermal coal diversify their strategies.
Activist group Market Forces says ANZ's plans now mean "no major Australian bank or insurer is willing to back thermal coal beyond 2030, except for NAB".
"However, the bank's policies remain woefully inconsistent with the Paris Agreement, allowing it to fund companies which continue to expand the fossil fuel industry, such as those exploring and exploiting new oil or gas fields," the statement said.
The Australian Climate Foundation (ACF) has accused ANZ of "some slick, complex greenwashing spin".
"They are still planning to invest in oil and gas at almost double the rate of any other big bank," the ACF said in a statement.