Asbestos suspension hits subs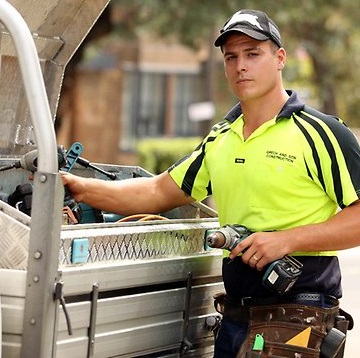 The Communications Electrical Plumbing Union says thousands of electrical and telephone subcontracters could face financial ruin if the timetables and funding for the NBN roll-out are not sorted soon.
The CEPU, which represents workers at most of the companies and contractors involved in the NBN, are furious Telstra has yet to agree to a return to work after a suspension of almost nine weeks. Telstra ordered work to stop after several reports of dangerous mishandling of asbestos being cleared from phone cable pits in Victoria. The $11 billion asbestos clear-up now hangs in the balance of the argument between Unions and money-holders for the NBN.
CEPU national NBN construction and project officer David Mier says there is a growing number of stories of subcontractors on the brink of losing their homes because "they were told to gear up for the work, and have now been without an income for nine weeks."
Mr Mier also claims subcontractors in Tasmania and Western Australia are owed more than $40 million. Australian Constructors Association executive director Lindsay Le Compte defended the push by contractors for more money to continue clean-ups, saying "it will enable the parties to address the impacts now and plan to resolve them before other decisions are made that may have more serious financial or delivery implication."
Communications Minister Anthony Albanese says operators are just putting on the squeeze for funds, saying they "always ask for more and that is the way the system works... it's called a profit-based system and companies tend to want more money to do the task that they're contracted to do."
The Federal Government has doused the claims the NBN is running wildly over budget, saying it is currently on track and within the financial margins.