Auditors call for more

Print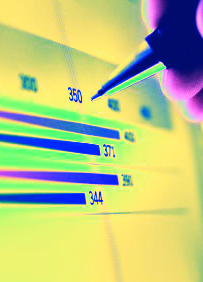 The federal audit office says it needs more funding.
Releasing the Australian National Audit Office (ANAO)'s 2019-20 annual report this week, Auditor-General Grant Hehir said financial constraints are hampering efforts to meet performance audit targets.
The audit office is central to maintaining government accountability, revealing information on the so-called "sports rorts" saga, which led to former sport minister Bridget McKenzie resigning her ministry earlier this year.
The ANAO appeared in more recent reports about the Federal Government's purchase of a $30 million parcel on land near the Western Sydney Airport that was actually worth just $3.1 million.
In some cases, tasks allocated to the office have not been able proceed to full implementation due to the lack of money.
"Without supplementary appropriations, the number of performance audits tabled in the parliament will continue to reduce," Mr Hehir warned.
He has written to Prime Minister Scott Morrison to ask for a more sustainable funding arrangement for the ANAO. Revenue from government has fallen from $70 million to $69.2 million in 2020.
"The ANAO budget is in loss for the third year in a row," Mr Hehir said.
"This is in part due to investment in new ways of working, including technologies that will improve the efficiency of the ANAO. The deficit also reflects our transition to a lower funding base."
Mr Hehir says efforts to fulfill a request from Finance Minister Mathias Cormann to pilot assurance audits of annual performance statements from Commonwealth entities subject to the PGPA Act have slowed.
He said Mr Cormann's idea would not transition to full implementation without additional funding.