BHP questions lobby membership

Print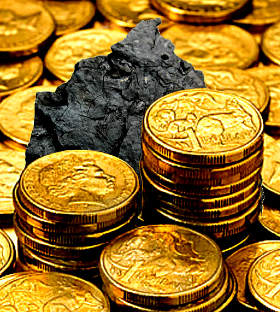 BHP has released a review questioning its membership of the World Coal Association (WCA) and Minerals Council of Australia (MCA) over energy policy.
BHP's lengthy industry association review details some key differences between itself and the WCA with regards to energy policy, as the WCA endorses high-efficiency, low-emissions (HELE) coal power stations.
"We believe climate policy and energy policy are inextricably linked, and that energy reliability, energy affordability and emissions reduction should be considered on an integrated basis," the report says.
"When discussing emissions reduction in the energy sector, the MCA has highlighted the costs associated with meeting Australia's international commitments at the expense of addressing the importance of reducing emissions."
WCA chairman Mick Buffier says BHP's report does not accurately reflect the views of the WCA.
The report also cited differences with the US Chamber of Commerce and MCA (which receives about 17 per cent of its funding from BHP), but assured the groups that BHP would continue membership with the MCA for at least another year.
A Australia Institute last year found that the MCA mentioned coal more than any other ore in media, despite its relatively minor presence.
The report found coal was the subject of three times as many mentions in media by the MCA as iron ore.
BHP has only a minor foothold in the thermal coal industry, while 33 of the group's 49 members have no involvement with coal at all.
"We welcomed the Paris Agreement formalised in December 2015 at COP21," the report said.
"We support efforts by government and industry to set targets for emissions reduction."