Billions issued in closed grants

Print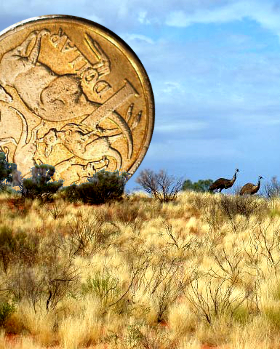 A review has found $25 billion in Coalition grants have been made through closed processes with no competitors.
The auditor-general has gone back through $60.2 billion in federal government grants awarded over the past four years.
It found some alarming facts, including that almost half did not go through a competitive open tender process, while about a quarter of regional development grants worth more than $600 million were delivered in major cities.
A quarter of all grants came in the form of ad-hoc, one-off grants issued in a closed process. These one-offs were determined "usually by ministerial decision", the report found.
The proportion of grants that were awarded by a targeted or restricted competitive process has increased from 10 per cent in 2017–18 to 31 per cent in 2020–21.
A total of 27 per cent of regional development grants funding was delivered to postcodes classified as "major cities of Australia", while an additional 37 per cent was paid in grants to "inner regional" areas. Just eight per cent of regional development grants went to "remote" or "very remote" areas.
Melbourne's Collingwood Football Club received $16.5 million for a sports and medical research hub from the regional development funds, awarded through a closed process.
Across all grants, five universities made up half of the top 10 recipients of awards by value.
The University of Melbourne and the Australian Rail Track Corporation Limited (a commonwealth company) were the top two recipients by total value received.
Shadow infrastructure spokesperson Catherine King said the report shows the government's concern for the country is a thin veneer.
"The Morrison-Joyce government talks a big game when it comes to regional development, but these figures show that they continually favour projects based in the major cities," she said.
"It's one thing for the Morrison-Joyce government to name-check regional towns, it's another for them to actually invest in them."
Nationals leader and deputy prime minister Barnaby Joyce claims the funds benefited regional areas.
"It includes such things as [city-based] Ronald McDonald House, which of course is proximate to where those children have to go for treatment. Are we going to therefore argue against that?" Mr Joyce told parliament on Wednesday.
Finance Minister Simon Birmingham has defended the grants awarded to major city postcodes, saying it may not always be clear where the money was spent.
"Many grant applicants are organisations with a state-wide or national presence and therefore they may lodge grant applications using a capital city address," he said.
"This does not necessarily reflect where the work and community benefit will occur."