Cabinet curtain could open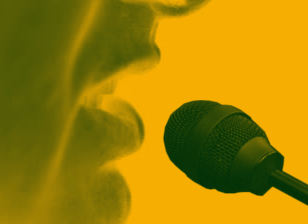 A legal decision could reveal new details of discussions at 'National Cabinet' meetings.
In the early stages of COVID-19 in 2020, Prime Minister Scott Morrison created the National Cabinet as a forum for federal, state and territory leaders to meet and coordinate their responses to the outbreak.
The cabinet system replaced Council of Australian Governments (COAG) meetings, which Mr Morrison described as a place where "good ideas went to die".
However, the cabinet system has increasingly been used by the Morrison government to control a wide range of policy forums, including ministerial co-operation on energy policy.
A legal appeal from independent senator for South Australia, Rex Patrick, was launched after the Department of Prime Minister and Cabinet refused to grant access to documents relating to the National Cabinet under freedom of information laws.
The Administrative Appeals Tribunal has now ruled that the deliberations of National Cabinet are not protected by the disclosure and confidentiality protections that apply to the federal cabinet.
The court found that membership of the National Cabinet primarily consisted of representatives of state and territory governments, so it does not operate in the same way as the federal cabinet.
Because of this, the court found it is not covered by exceptions in freedom of information laws that prevent the release of 'national cabinet' documents.
The ruling is expected to apply to an energy national cabinet sub-committee chaired by federal energy and emissions reduction minister Angus Taylor – the Energy National Cabinet Reform Committee.
The committee was set up to replace the earlier COAG Energy Council, which was known as a forum for state and territory ministers to vent their frustration over the federal government's lack of climate and energy policies.
The Energy National Cabinet Reform Committee does not allow state and territory energy ministers to disclose or talk publicly about their deliberations and decisions.
The Australia Institute wants the Morrison government to release details of the proceedings of the Energy National Cabinet Reform Committee, especially the work behind the preparation of the Energy Security Board's controversial post-2025 redesign of the National Electricity Market.
The details of the ESB's recommendations - including a mechanism to financially reward coal and gas generators - have remained confidential.
"Last week a fragment of the Energy Security Board's Post 2025 Market Design Recommendations paper was leaked and federal minister Angus Taylor has used it to campaign for a capacity market that would support coal power stations," the Australia Institute's energy regulatory lead Dan Cass said.
"State and territory ministers are staying out of the debate and respecting the so-called 'cabinet confidentiality' of the Board's recommendations. It is inappropriate for one government to advocate for an intergovernmental energy policy that is secret."
"If the federal government makes the Energy Security Board's report public now this will help restore integrity to the process before ministers meet to consider the recommendations on August 20th."