Cartel crunch questioned

Print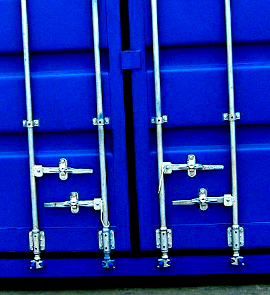 The competition watchdog wants legal changes to stop "cartel activity" by global freight companies.
Australian Competition and Consumer Commission (ACCC) chair Rod Sims says Australia's freight system is "in crisis".
China has shut down several ports to stop the spread of COVID-19, leading to delays and congestion at other ports as they struggle to manage shiploads of container goods.
"International shipping line movements normally run lean and just-in-time, but a surge in demand and COVID-19 outbreaks that have forced numerous port operations to temporarily shut down have caused congestion and delays with a cascading effect across the globe," Mr Sims said this week.
The ACCC's Container Stevedoring Monitoring Report 2020-21 suggests that around 10 per cent of vessels arrived in their designated berth windows in 2020-21, which is their lowest rate on record.
Mr Sims has warned that the shipping industry is becoming more concentrated, and some shipping companies may use Part X of the Competition and Consumer Act 2010 to "artificially elevate freight rates in the future".
Part X includes the exemptions from Australia's competition law that Mr Sims says will let shipping lines "get together and engage in cartel activity".
The ACCC has called for a class exemption to be created to replace Part X, and allow for "a more limited form of collaboration".
The regulator says Australia needs to encourage more shipping lines to service Australian container trade routes.
It also wants industry and government to invest in infrastructure to tackle supply chain inefficiencies, address a lack of rail access to Australian container ports and shortage of space in empty container parks.