Coral's lost value counted

Print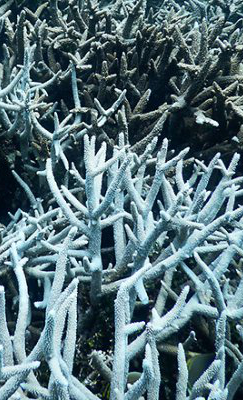 Coral bleaching on the Great Barrier Reef could soon start to cost massive amounts of lost tourist money.
Left wing think-tank the Australia Institute has issued a report saying the international and domestic visitors to the bleached reef will drop in number by over a million people a year.
That would result in a loss of about $1 billion in tourism revenue.
Over 3,000 Chinese, US and UK visitors, as well as 1,400 domestic tourists were surveyed for the report, which included the question; "If the Great Barrier Reef continues to experience severe bleaching and some of the reef dies completely, would you be more likely to choose an alternative holiday destination?"
Close to a third of American and UK respondents answered yes, as did 55 per cent of Chinese tourists.
The Great Barrier Reef was still ranked as a top Australian tourist attraction, but its prestige is put at risk by the most severe bleaching event on record.
Studies show that close to 22 per cent of the reef's coral, mostly in the northern sections, has died. Less than ten per cent of the reef is untouched by bleaching.
"Along with visitor numbers, the potential loss of tourism revenue represents almost one-third of the $3.3 billion spent by holiday visitors to reef regions each year, which supports between 39,000 and 45,000 jobs," the Australia Institute's report states.
"Around 10,000 jobs are at risk from decreased visitation and spending if severe coral bleaching of the reef continues."
The Australia Institute says the damage brought by the coal industry through its contribution to climate change must be acknowledged.
"Four in five people work in service industries, while only 1 per cent work in the coal industry," the report said.
"Policies such as a moratorium on new coal mines can be implemented with a minimal effect on the Queensland economy."
The full report is accessible in PDF form, here.