Council ABN kerfuffle unfolds

Print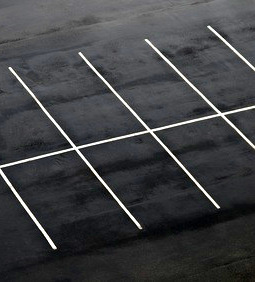 A Victorian council has mysteriously used the ABN of a Queensland council on its parking tickets.
Parking tickets from metered machines in the north-east Victorian city of Shepparton have been printed with the ABN of Queensland's Ipswich council.
The entire Ipswich City Council was dissolved and placed under administrator's control last May while the conduct of some of its councillors and staff is investigated.
Greater Shepparton City Council has displayed its proper ABN on other documentation, including parking fines, rate notices and pet registrations, reports say.
Ipswich City Council says it does not know what happened.
"Council was not aware of this, has no relationship with the Greater Shepparton City Council, and will be contacting officials there to correct this matter," a spokesperson told reporters this week.
The Greater Shepparton City Council issued a statement to the ABC saying it was trying to work out how the apparent error occurred.
"It has been bought (sic) to Council's attention that the ABN printed on parking tickets issued by Greater Shepparton City Council is the incorrect ABN," a council spokesperson said in a statement.
"Council has obtained legal advice on the matter. The incorrect ABN does not invalidate the parking tickets issued by Council ticket-vending machines."
"There is no requirement for Council to provide an ABN for the purposes of the validity of the parking ticket relevant to Regulation 207 of the Road Safety Rules 2017."
Some business operators have been known to use incorrect ABNs in order to circumvent the tax office.
An inquiry in 2017 found Bunnings Warehouse was one of the most quoted ABNs in thousands of suspicious transactions.
The Bunnings ABN was listed on 40 per cent of invoices in the Northern Territory, mostly by tradespeople.
The 2019 Federal Budget brought about a slew of changes to the current ABN system, including requiring that tax returns be lodged by businesses to retain their ABN.