Energy giants feel emissions risk

Print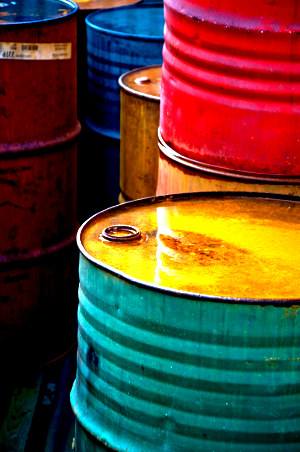 Climate change risks have been used in environmental wins against ExxonMobil, Chevron and Shell.
The Dutch court this week ordered energy giant Royal Dutch Shell to cut its greenhouse gas emissions by 45 per cent by 2030, following a case filed by major environmental groups, including Friends of the Earth.
"The court orders Royal Dutch Shell, by means of its corporate policy, to reduce its CO2 emissions by 45 per cent by 2030 with respect to the level of 2019 for the Shell group and the suppliers and customers of the group," Judge Larisa Alwin ruled.
It came after Shell set out one of the sector's most ambitious climate strategies earlier this year, planning to reduce carbon intensity by 20 per cent by 2030 and by 100 per cent by 2050 from 2016 levels.
The court found that Shell's climate policy was "not concrete and is full of conditions … that's not enough".
Shell plans to appeal the ruling, but it is already speculated that the decision could trigger legal action against energy companies around the world.
Meanwhile, investors backing the two biggest oil companies in the US have punished ExxonMobil and Chevron for not taking enough action to reduce global warming.
ExxonMobil lost several board seats to activist hedge fund Engine No. 1, while a majority of Chevron investors voted in support of a resolution to further reduce its greenhouse gas emissions.
ExxonMobil shareholders elected two new directors from Engine No.1, and insiders say the activist fund may still win a third seat.
They were able to impose new measures including annual reports on climate change and grassroots lobbying efforts.
ExxonMobil CEO Darren Woods said after the shakeup that the company is "well positioned to respond".
Over at Chevron, sixty-one per cent of shareholders this week supported a resolution for the company to set targets to reduce emissions, including those of their customers.
All of this happened within a 24-hour period this week, and experts say it will put the entire global oil and gas industry on notice.
"This news is nothing short of extraordinary, and it will have massive implications for the Australian oil and gas industry," says Dan Gocher from the Australasian Centre for Corporate Responsibility.
"Chevron, Exxon Mobil and Shell are three of Australia's largest oil and gas producers, and therefore three of our largest carbon polluters.
"All three companies will now be under enormous pressure from both shareholders and the wider public to cut emissions, and cut them fast."