Gas firm gets big bid

Print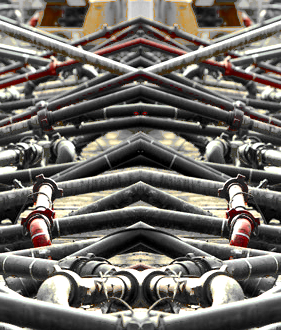 Australia's largest gas network operator APA has received a $13 billion takeover bid.
Hong Kong-based investment and energy giant CK Infrastructure made the bid this week, reportedly offering a 33 per cent premium to APA's price at its previous close.
CK Infrastructure bid on behalf of a group including its linked businesses SK Asset Holdings and Power Asset Holdings.
CK Infrastructure already many Australian energy assets, including a controlling stake in Victoria's largest electricity businesses Citipower and Powercor, and South Australia's ETSA business.
The group launched a $7.4 billion takeover of the DUET group (which owned gas pipelines, powerlines and electricity generators) last year.
It was also part of a joint bid with China's State Grid Corporation to buy the NSW electricity distributor, Ausgrid. That deal was knocked back, with Federal Treasurer Scott Morrison saying it brought significant "national security concerns".
CK Infrastructure owns 19.3 per cent of Envestra, whose pipelines serve around 1 million homes and businesses.
APA's network supplies 1.3 million homes and businesses, predominantly along the eastern seaboard.
With APA and Envestra already the dominant two players in Australian gas distribution, there is some concern that merging them would create an unmanageable duopoly.
The Australian Competition and Consumer Commission has previously spoken about pricing in the gas distribution industry, which is already an only lightly regulated duopoly.
The takeover would require approval from the Foreign Investment Review Board (FIRB).
APA has advised its shareholders to take no action at this stage.